More women taking part in economy means higher returns
Share - WeChat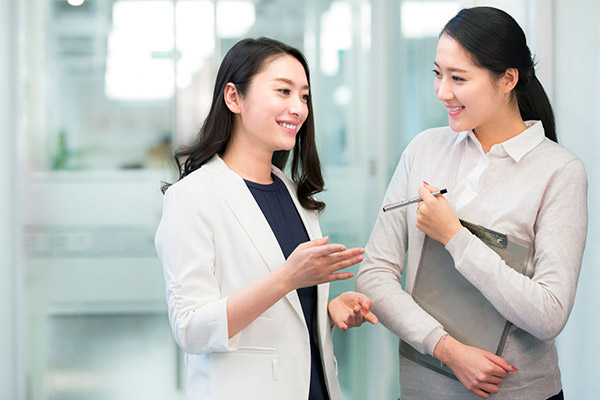 There is a lucrative charm in advancing women's equality: countries in the Asia-Pacific region could add $4.5 trillion to their combined annual GDP by 2025, a 12 percent increase over the business-as-usual trajectory. In particular, China's economy could increase by $2.6 trillion-13 percent above the business-as-usual course-if it pursues gender parity, according to a McKinsey research report issued last month.
The 240-page report that analyzes the high gender inequality in the Asia-Pacific and details deliverable ways of change is a laudable public service by McKinsey, a global management consulting firm.
Asia-Pacific is a global engine of growth. Women can help, and are helping, to power this engine, and contribute to the region's growth, which in turn will lift more people out of poverty, said Jonathan Woetzel, director of the McKinsey Global Institute and his nine colleagues who prepared the report. Yet large gaps remain in many countries in the region in terms of gender equality both in workplace and in social life, says the report titled "The Power of Parity: Advancing Women's Equality in Asia-Pacific".
"From an economic perspective, trying to grow without enabling the full potential of women is like fighting with one hand tied behind one's back," the report says.
The report focuses on seven countries-Australia, China, India, Indonesia, Japan, the Philippines and Singapore-which are home to more than 80 percent of the region's female population and account for 90 percent of the estimated additional $4.5 trillion GDP opportunity in the 18 Asia-Pacific economies.
In addition to examining the status quo of gender inequality in these countries, the research is valuable in that it investigated the issue of women in leadership positions in businesses, and has suggested measures to help raise the number of women in companies.
The report looks at gender equality in four dimensions: work; healthcare, education, and financial and digital services; legal protection and political voice; and physical security and autonomy. And the discussions in the report are of particular significance to China, which it says accounts for 35 percent of the region's female population, and women contribute an above-average 41 percent to its GDP.
In his speech to the 19th National Congress of the Communist Party of China in October, General Secretary Xi Jinping said: "We must adhere to the fundamental national policy of gender equality and protect the legitimate rights and interests of women and minors."
The McKinsey Global Institute compiles a "gender parity score" to measure the distance a country has traveled toward parity, which is set at 1.0. China scores 0.61, the same as the global average, but slightly higher than the Asia-Pacific's average of 0.56. McKinsey says China does well on female labor-force participation, but it should improve its share of women in leadership, which stands at 0.2, meaning only one woman for every five men in leadership roles.
In the United States, the share of woman CEOs of Fortune 500 companies topped 5 percent for the first time in the first quarter of 2017, according to a Pew Research Center release. To improve gender parity in the Asia-Pacific, the report asks policymakers, companies and NGOs to focus on higher female labor-force participation in quality jobs as a priority to boost economic growth, while improving women's representation in business leadership positions.
The report also says the authorities should strive to improve women's access to digital technology. For China, the report suggests the country build on its emerging strength in women's entrepreneurship in the e-commerce and technology sectors, in order to encourage more women to enter professional and technological fields, and rise up to leadership positions.
Indeed, the economic dividend from advancing gender equality is attractive for China and the other Asia-Pacific countries. Moreover, the benefits of realizing gender equality will not be confined to any one country's economy. It will help unfold a whole new world.
The author is deputy editor-in-chief of China Daily USA.
huanxinzhao@chinadailyusa.com
Most Viewed in 24 Hours
China Views