Shortage of talent hits chipmakers
Share - WeChat Only a handful of universities are able to train first-class engineers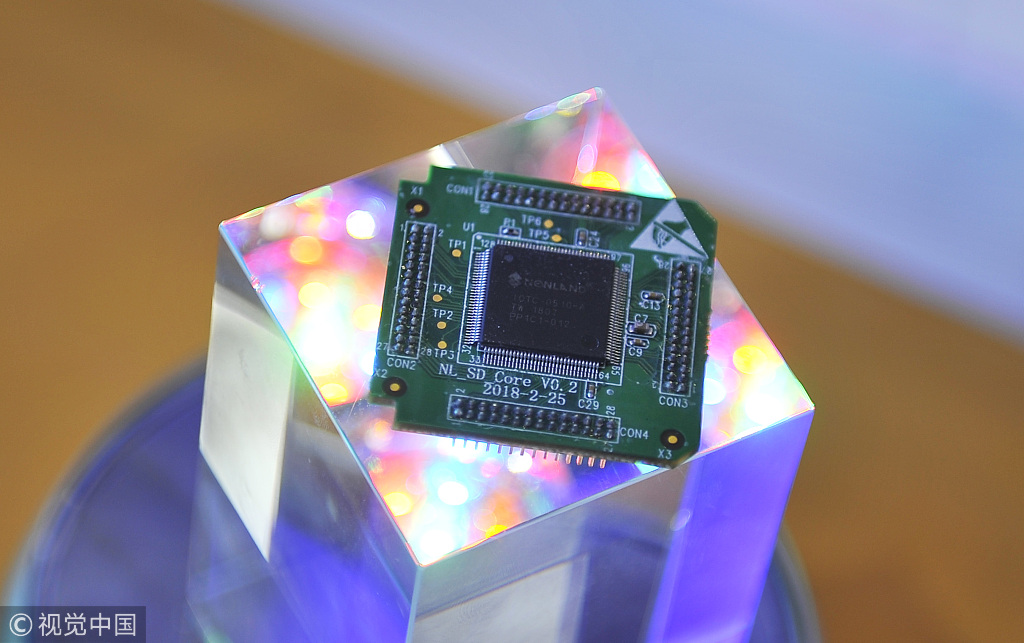 China is expected to fill the large talent shortage in its domestic computer chip industry, as the US ban on sales of electronic products to smartphone maker ZTE underscores China's overreliance on imported chips, experts say.
To achieve its goal, China will need to invest heavily in research, craft more favorable policies for Chinese chipmakers and attract more high-end foreign talent, experts said.
China will also need to bolster its homegrown talent pool by strengthening education and career services for graduates, improve benefits for engineers doing basic research and support innovative and original work in electronic engineering and computer science, they said.
In 2017, there were fewer than 300,000 employees working in China's integrated circuit industry, but the country needs at least 400,000 more to reach its goal of boosting the industry's size fivefold before 2030, according to the Ministry of Industry and Information Technology.
Moreover, China has spent more than $200 billion annually importing chips since 2013 due to soaring demand and a lack of Chinese chips in the market, according to the China Semiconductor Industry Association.
The gap can be traced to limited educational resources, career prospects and poor salaries for talented young people who want to do chip-related hardware research, said Wu Zhenhua, a researcher at the Chinese Academy of Sciences' Institute of Microelectronics.
"Only a handful of top universities in China can train quality microelectronics engineers, but the jobs waiting for them after graduation are often very limited and pay relatively poorly," he said.
"It is much more appealing for these top engineers to go to big internet companies and create applications and software, rather than spend five to 10 years in a small lab doing extremely difficult and expensive hardware research."
A computer chip is one of the most complex products in the world. The internal components of today's chips are measured in nanometers, or one-billionth of a meter, and making them requires deep knowledge in math, physics and chemistry.
"Manufacturing high-end electronics has always been a challenge for China," Wu said. "Japan and South Korea are world leaders in chipmaking because they have poured in staggering amounts of investment and have received extensive support from the United States for decades."
While China has better self-sufficiency in military and government computer systems, it still lacks the advanced equipment and engineering know-how to reliably make high-end, cost-efficient commercial chips, he said.
In recent years, China has improved its chipmaking capability by allocating investment, as well as creating favorable policies for businesses and attracting high-quality talent from overseas, said Liu Lifeng, a professor at Peking University's School of Electronic Engineering and Computer Science.
Last year, China's leading chipmaker Tsinghua Unigroup signed a 150 billion yuan ($23.8 billion) deal with China Development Bank and the country's national integrated circuit fund. The Finance Ministry said last month that it has introduced tax breaks for up to five years for Chinese chipmakers.
China may invest hundreds of billions of yuan in the near future to boost its semiconductor sectors, but the scale is still relatively small compared to industry giants such as Intel, which spends more than $10 billion annually on research and development, Liu said.