USTB launches traditional cultural festival
Share - WeChat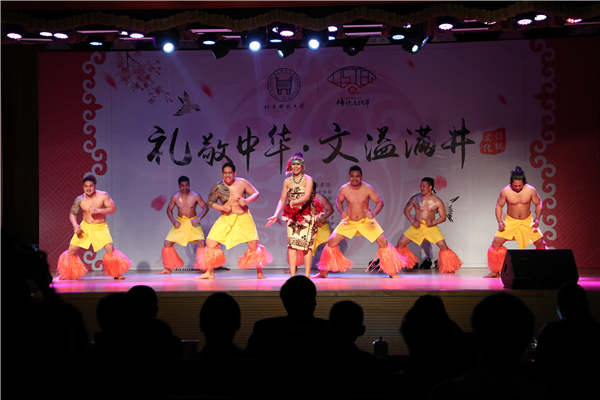 Students of the University of Science and Technology Beijing dressed in hanfu, a type of traditional Chinese clothing and demonstrated their dancing skills on Tuesday as the curtain lifted on the university's 2018 traditional cultural festival.
The festival will last two months, during which variety shows, poetry, calligraphy and painting competitions along with Kunqu Opera workshops and other cultural activities will be staged around the campus.
According to Zang Yong, vice-president of the university, all of the activities will be based on the traditional six skills – which also included archery, riding and writing – that were held in such high regard by the nobles in ancient China.
In the afternoon, clubs and associations of USTB set up booths to showcase their work.
Xie Tianle, 21, a senior at the university was busy writing Chinese characters with a brush onto bookmarks at the calligraphy and painting association's booth.
He explained that he used to teach foreign students how to perform the skill.
"This is the second traditional cultural festival," he notes. "We attracted both domestic and international students to join our club by displaying our calligraphy work during last year's festival and I hope the association can spark my peers' interests in the traditional art form again this year."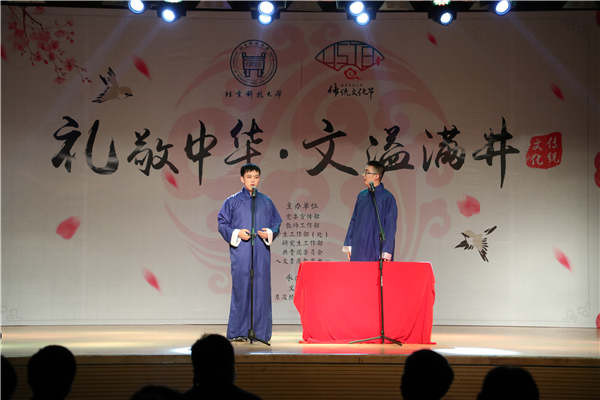 Most Popular