Knowbox raises big money in second financing round
Share - WeChat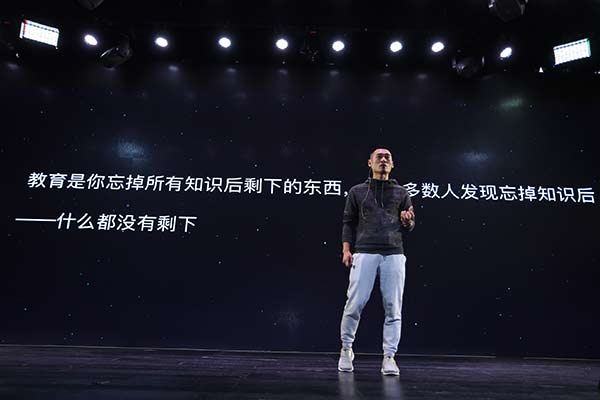 Chinese internet education company Knowbox announced on Wednesday it has raised $100 million in its latest round of financing, the startup's second round of financing within 120 days.
The fresh round was led by private equity firm Yunfeng Capital. TAL education group, a leading Chinese education company, was among the investors.
Such a rapid financing reflected the fact educational tech companies are becoming increasingly popular among investors, and internet education is playing a more crucial role in China.
"Education has always been a heated topic. The country has called for fewer burdens for students, schools want to guarantee teaching efficiency and teachers long for educational resources, all of which are rooted in the unbalanced development between supply and demand of high-quality educational resources," said Liu Ye, founder and CEO of Knowbox.
He said the company will beef up its AI-Oriented-Content strategy, which aims to make machines the best teachers for students and provide more groups with high-quality educational resources.
Established in 2014, Knowbox targets K-12 education to help students learn by providing personalized exercises through apps. At present, it has attracted more than 27 million registered students and 2 million teachers.