Database of looted relics overseas is published
Share - WeChat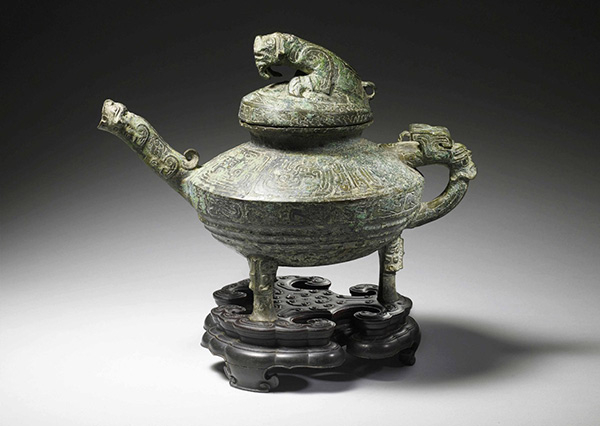 A database of looted cultural relics overseas will be released by the State Administration of Cultural Heritage to prevent the sale of stolen objects, a SACH official said.
Resource to Looted Chinese Cultural Relics Overseas So Not to Sadden Chinese People Again, written by Huo Zhengxin, assistant dean and professor at the School of International Law of China University of Political Science and Law, was released Saturday by the Cultural Heritage administration on its official website and WeChat subscription.
The article points out that although the recent auction of a suspected stolen Chinese bronze artifact in the UK, a water vessel known as the Tiger Ying, was condemned by many countries and organizations, this is not the right time for China to claim sovereignty over looted cultural relics because of the loopholes in international conventions and laws. However, this does not mean China can do nothing about it.
First, cultural relics illegally transferred abroad during any era should be claimed by the Chinese government based on the international treaty mechanism of the time. Second, China should make legal claims regarding these looted relics, laying the foundation for recovery of the relics. Finally, institutions and individuals in China should refuse to be involved in the commercial auctions of looted cultural relics.
In fact, the official with the Cultural Heritage administration also points out that besides condemning the recent British auctioneer, China needs to do two things to protect its cultural relics. The first, the database of looted cultural relics overseas, is published and those cultural relics will be barred from auction bidding in China. Second, Chinese people should cherish their cultural relics and keep a close eye on "the information platform for China's lost cultural relics", making contributions to the security of China's cultural relics.
Most Popular