Under Xi's watch, China's sunshine island basks in warmth of opening up
Share - WeChat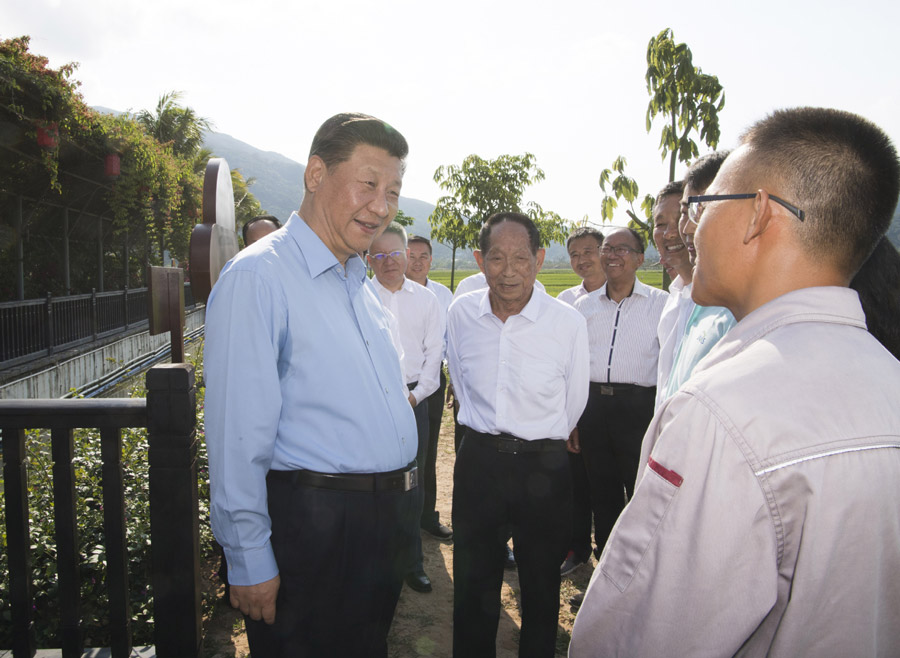 BEIJING -- On his fourth visit to the southern island province of Hainan since 2010, President Xi Jinping made an inspiring speech on opening-up earlier this week.
At the opening ceremony of the Boao Forum for Asia (BFA) Tuesday, Xi spoke of "a new phase of opening up" for the shared prosperity of China and the world.
This year is the 30th anniversary of Hainan as a province and special economic zone. The island of more than 9 million people, once a backwater of fisherfolk and poor farmers, is now a vivid example of China's commitment to the future.
Being China's only province entirely within the tropics, at 35,400 square km Hainan is roughly the same size as Taiwan.
On his first visit to Hainan as president in April 2013, Xi recognized the island's promise as the country's largest special economic zone, the host of the BFA and a popular tourist destination.
By making full use of its geographic advantages, natural resources and special economic zone status, the island is now a vigorous center of tourism and green agriculture.
In the past five years, the island's GDP has increased by an annual average of 8.1 percent to 446 billion yuan (about $71 billion) in 2017.
Since the 18th Communist Party of China (CPC) National Congress in 2012, the number of tourists visiting the island increased from about 33.2 million to 67 million last year. Urban residents have seen their incomes rise by 9.6 percent every year. For rural residents the increase is 11.7 percent annually.