Xi reviews display of China's naval prowess
Share - WeChat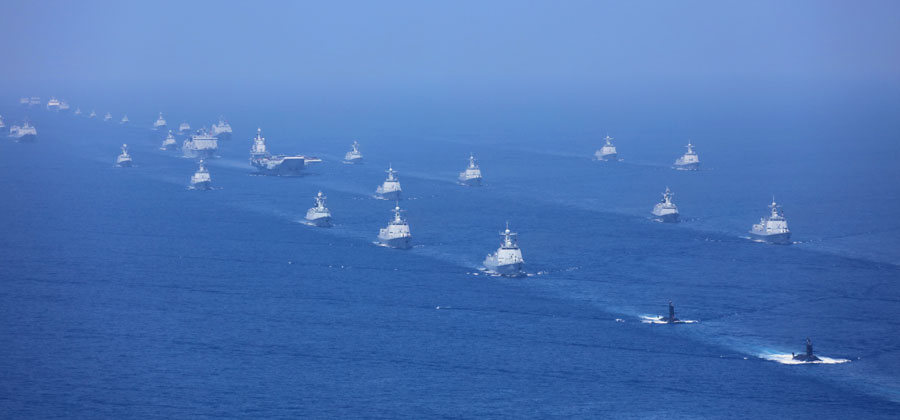 An armada of 48 ships and submarines including the CNS Liaoning aircraft carrier took part in the unprecedented demonstration of the country's naval prowess. The vessels were mainly combat ships such as Type 052D guidedmissile destroyers, Type 054A guided-missile frigates and Type 056 corvettes. Support vessels like the Type 901 supply ship and Type 920 hospital ship also participated.
At least two nuclear-powered ballistic missile submarines took part in the parade.
Seventy-six naval aircraft flew over the ships and submarines. They included helicopters, fighter jets, bombers and electronic warfare aircraft.
More than half of the ships and submarines involved in the parade had been delivered to the Navy since late 2012, when the 18th CPC National Congress was held, according to the military. The Navy has commissioned around 100 ships, mostly large combat vessels, and an unknown number of submarines since then.