Island paradise
Share - WeChat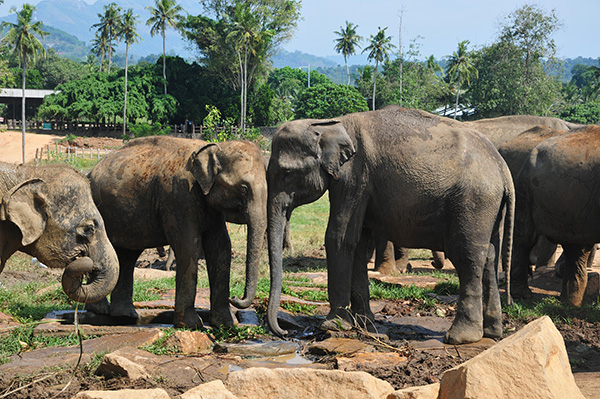 From the ruins in Sigiriya and the temple in Kandy, to an elephant orphanage, Xu Lin offers visitors a mixed experience in Sri Lanka
It's almost dusk. And I can just about see the bats hanging upside down on trees far away. Gradually, the trees seem more white as flocks of egrets arrive to roost. The bats then fill the sky, signifying a change of shift. The bats and the egrets seem to take turns to rest on the trees.
The site is close to Yala National Park, Sri Lanka. And I am amazed by the beauty of the wildlife even before my safari tour in the park.
The next day, I wake up at 5:30 am and carry my breakfast to a vehicle.
Our tour guide has sharp eyes, so it's easily to spot wild boar, crocodiles, peacocks, lizards, elephants and deer.