DJI seeks new round of financing with company value of $15b
Share - WeChat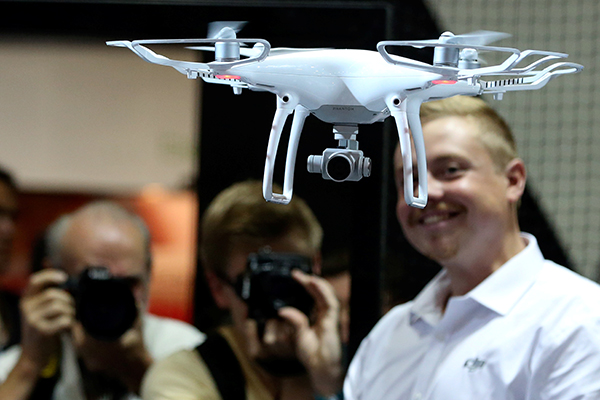 Dajiang Innovation Technology Co (DJI), the world's largest commercial drone-maker, seeks new round of financing with a company value of $15 billion, Tencent Tech reported Tuesday.
The Shenzhen-based company is in discussions with a potential investor for an investment worth between $500 million and $1 billion, but the details of the deal are not yet settled, according to the report.
"This round of financing is probably a combination of equity and debt financing," the report says, citing an insider who is familiar with the deal.
Up to now, this is also the largest round of financing for DJI, according to the insider.
DJI, the world's leading innovator in drone-making, secured a $75 million investment from venture capital firm Accel Partners with a company value at $10 billion in 2015.
The company reported 18 billion yuan ($2.83 billion) in revenue last year, up 80 percent from a year earlier, but the achievement was eclipsed by the 300 percent growth in 2014 and 100 percent in 2015.
DJI showcased its new mini drone Mavic Air in Shanghai early this year and is looking to develop more industrial applications, even as it continues to consolidate its lead in the consumer drone market.
The company claims that nearly 80 percent of its sales come from the overseas market, but China is its fastest growing market.