Diving into paradise
Share - WeChat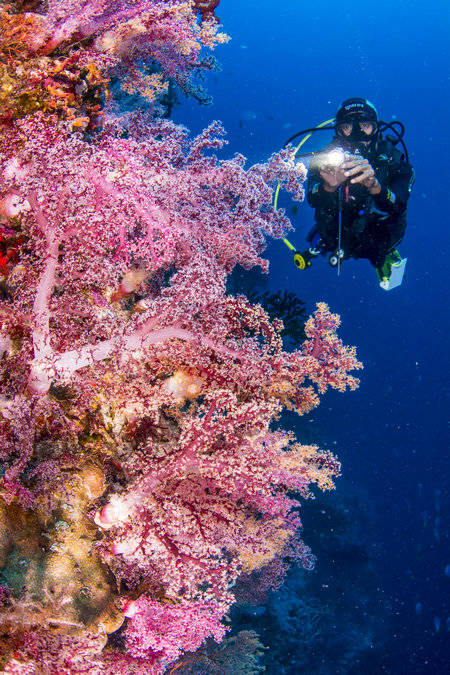 The underwater world is dim at dawn. And, suddenly, a long-tailed thresher shark swims by slowly. Chen Xue, 30, is excited to see that the large fish is only about 2 meters away.
This is the fourth time that Chen is in the Philippines for open-water diving.
Chen, her husband and two friends, were on Malapascua Island for a week during the recent Spring Festival break. It's a popular destination with Chinese diving fans.
Speaking about the trip, Chen says: "The scenes were amazing. Diving is relaxation for the mind and body. The Philippines is a good place for diving thanks to its professional coaches, great views and affordability. Also, the islanders are very friendly."
Chen, who is planning to take free-diving courses on Bohol Island in the summer, also says: "When you do open-water diving, you can take your time to enjoy the underwater scenery, but the bubbles from the equipment prevent the fish from coming too close to you.