Picture of grace: 71-year-old model shines on Taobao
Share - WeChat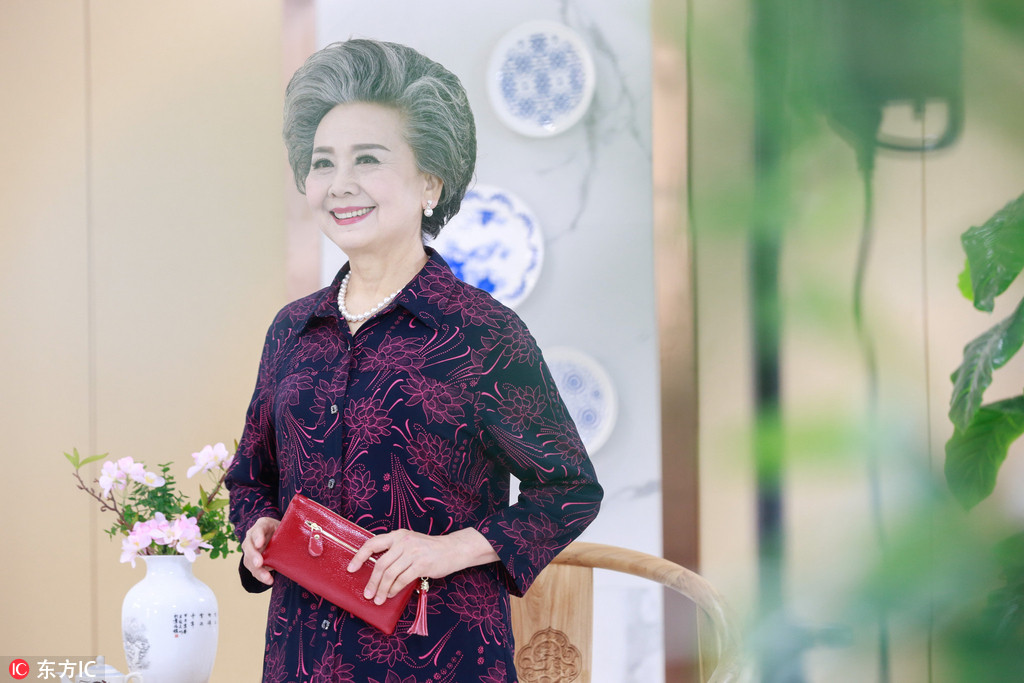 A 71-year-old female on Taobao has become a role model for many women in the country.
Yang Guang began commuting from Shanghai to Hangzhou in August 2015 when she launched her modeling career on Taobao after retirement.
Yang, who starts her journey at 6:30 am, tries more than 100 clothes and poses for photos to advertise these clothes for senior women until 7 pm each working day.
She said she enjoys the process and feels young, happy and energetic every day, even though she sometimes feels tired and is bothered by diseases such as chronic nephritis, hypertension and hyperlipidemia.
As the saying goes "opportunities are for those who are prepared," Yang had shot tens of movies and television dramas and hundreds of advertisements with many famous singers before she became a model on Taobao.
"It is never too late to realize your dream and time can give you everything you want," said Yang, who has a special kind of beauty that comes from life experiences.