From public servant to singer to man of the cloth
Share - WeChat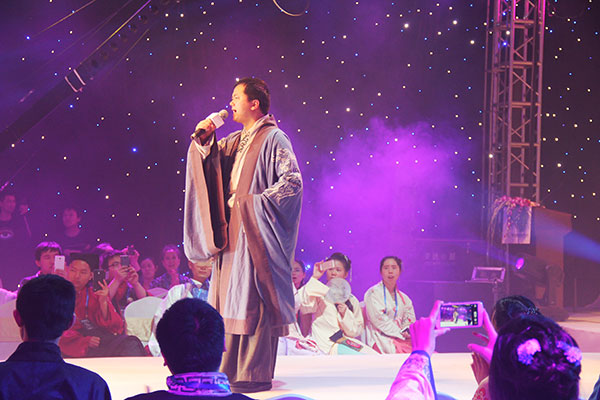 Sun Yi reckons that nostalgia runs in his blood, one of his fortes being composing soppy long songs and songs about lost youth.
"I like listening to traditional folk songs and classical music, which has affected my works to a large extent," Sun, 44, says.
When he was a student at Sichuan University in the 1990s, he says, he tended to express his emotions through melodies and lyrics after he taught himself how to play the guitar.
So who better to be an ambassador for that ultimate walk down memory lane, the hanyu movement?
Sun is well known among tongpao, aficionados of Han traditional clothing, for having produced a series of hanfu-themed songs and being a pioneer in opening physical stores selling hanfu in China.
However, 15 years ago he was a little more in the main stream, coming to wide public notice by composing and singing Xiao San He Xian ("Minor triad"), a song that became popular online in China, and then landing a contract with a record company.
Though the reserved young man often seemed self-conscious in public, he found it easy to be in the public eye, he says. His first songs, performed in talent shows, had won him popularity at university, and he used to sing part-time in bars.
After he graduated, he landed what many would have regarded as a highly desirable job with a state-owned company, but he threw that in a couple of years later to devote himself to singing and composing.
Most Popular