Mobile World Congress concludes with Chinese firms at forefront of upcoming 5G era
Share - WeChat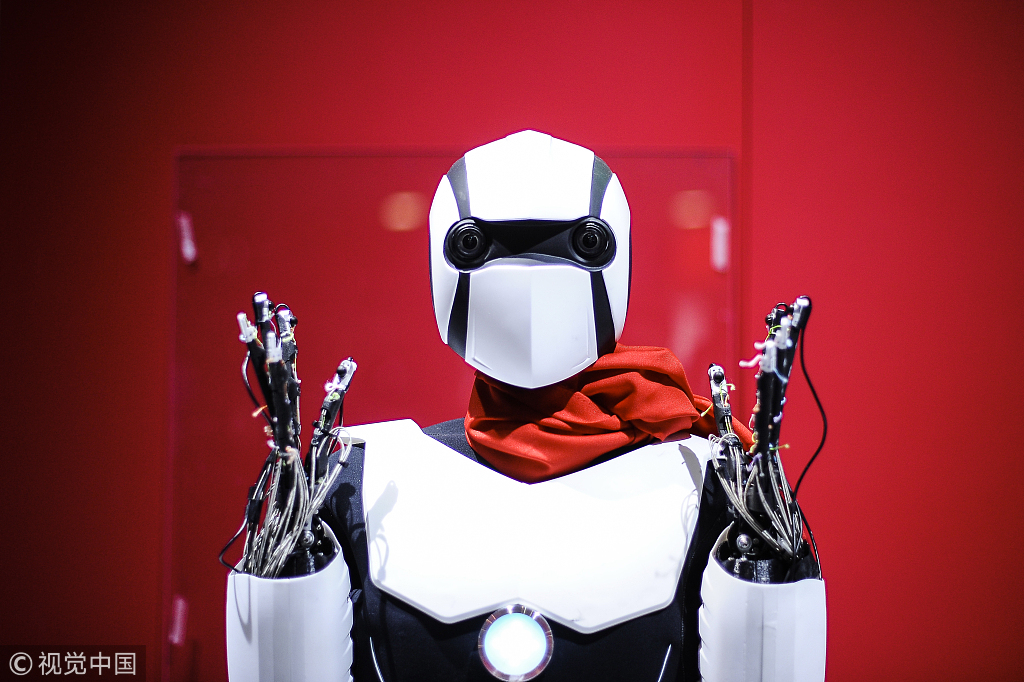 BARCELONA - The Mobile World Congress (MWC) concluded Thursday with Chinese firms emerging as the biggest winners at the annual event and some of the front-runners in the research and development of 5G technologies.
Chinese telecommunications giant Huawei swept eight Global Mobile Awards 2018 (GLOMO Awards) that recognize the best in mobile and highlight the technologies, products, companies and individuals that are pushing the boundaries of ingenuity and innovation.
A total of 2,300 exhibitors presented their cutting-edge communications technologies at this year's MWC, which has been held in Barcelona since 2006. The annual event has grown in importance every year with the 2018 edition estimated to have attracted 108,000 visitors from over 200 different countries and regions.
Huawei, which has been investing in 5G research and development since 2009, won Best Network Software Breakthrough for its 5G Core Solution, Best Mobile Technology Breakthrough for its 5G Ready CloudAIR Solution as well as Best Mobile Network Infrastructure for its 5G Ready Ultra-Wide Band (UWB) Radio Family, according to a statement by Global System for Mobile Communications (GSMA), the organizer of MWC and a body that represents the interests of mobile network operators worldwide.
Huawei also won for Outstanding Contribution to the Mobile Industry, Outstanding Mobile Technology, The Green Mobile Award, Best Mobile Innovation for Emerging Markets and Best Mobile Innovation for Smart Cities.
Joe Kelly, vice president of Huawei's international media affairs told Xinhua at the MWC that the company now has 30 pre-commercial 5G trials from across Asia, Europe and the Americas and is ready to implement some of its first commercial contracts in 2018.
"We always talk about 5G being a 2020 technology, but the standards are ready, our technology is ready, and the demand from the telecommunications companies is real," said Kelly.
"We probably are at the forefront of 5G. This is an industry-wide initiative, and this is a global initiative," said Kelly, "And for Huawei, it's the next generation of what we do."
GSMA chairman Sunil Bharti Mittal praised Huawei for its "commitment" to the mobile industry, saying its "contribution to global standards" and "focus on innovation" would be reflected in the future.
Meanwhile, China's ZTE won Best Mobile Service for the Connected Life of its Smart Parking Solution.
Another industry leader, Alibaba Cloud, the largest cloud partner in China, also launched an array of cloud and artificial intelligence (AI) products and solutions at the MWC, ranging from big data and artificial intelligence to infrastructure, security and private cloud solutions. The key products include Image Search solutions that allow users to search for information online and offline using images, and Intelligent Services Robot, a chatbot for business.
"Alibaba Cloud wants to be an enabler for technology innovation in Europe, helping enterprises do business. The Mobile World Congress in Barcelona is a great opportunity for us to refresh our European strategy and consider how we can make an increasing contribution to the digital transformation of enterprises in this market," said Yeming Wang, general manager of Alibaba Cloud Europe.
Some of these products, which have already met with success in China, demonstrate Alibaba Cloud's advanced big data and AI capabilities enabled by super computing power. For instance, Image Search is widely applied in a number of scenarios in China including New Retail and the intelligent service robot served more than 40 million customers in a single day during last year's 11.11 Global Shopping Festival.
5G allows connection speeds up to 100 times faster than 4G, meaning, for example, that a two-hour feature film could be downloaded in less than four seconds, promising a revolution for the mobile entertainment industry.
5G also has a much higher data capacity, permitting the connection of a far greater number of devices. Hyun Yong, from South Korean company SK Telecom Co. Ltd, said that 5G offers a wide range of possibilities, such as the self-driving vehicle the company exhibited on its stand.
"They need a high-speed network and high data capacity to provide these services," said Yong, adding that, when they do arrive, customers will have a "richer and more complete mobile experience."
According to Huawei's calculation, there are currently around 7 billion mobile devices connected to the Internet, but thanks to 5G this number could rise to 100 billion by 2025.
The "Mobile Economy" report drawn up by the GSMA calculates that two thirds of connections will use either 4G or 5G by 2025.
"5G is the next generation of mobile communications. It's going to fundamentally transform what we all understand about mobile communications," said Kelly.