Jack Ma: master of internet, and martial arts movie master
Share - WeChat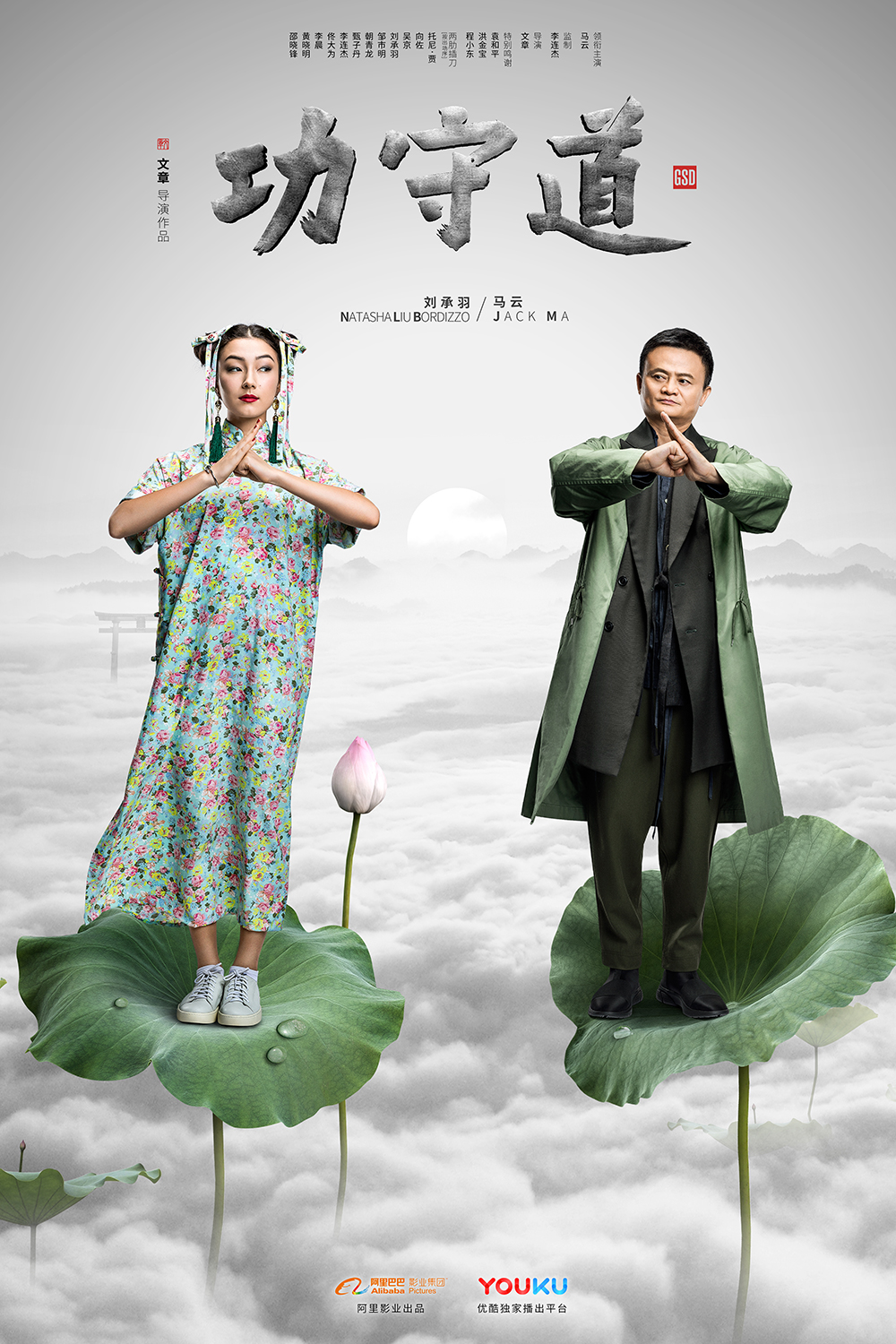 Jack Ma doesn't typically come to mind when you think of someone who can casually neutralize combatants half his age in fearsome martial arts battles.
But the e-commerce kingpin is a tai chi master in the short film, Gong Shou Dao, which translates into "the way of attack and defense".
When you're the founder and executive chairman of Alibaba Group Holding Ltd and you're worth around $50 billion, if you want to produce an 18-minute movie (22 minutes with credits) in which you're a martial arts expert, why not? (Technically, Alibaba Pictures produced the film.)
In the movie, Ma, 53, who incidentally has been practicing tai chi for real for 30 years, stumbles across an area called "Mount Hua Sect".
He enters and is soon confronted with masters from different martial arts around the world, including wing chun kung fu, tae kwon do, muay thai and boxing.
Gong Shou Dao is directed by Wen Zhang and produced by Jet Li, who also appears in the film, which also stars Natasha Liu Bordizzo, currently appearing in the hit Detective Chinatown 2; Donnie Yen and boxing champ Zou Shiming. All the stars appeared for free.
"GSD is a celebration of Chinese culture, martial arts and all that they represent. … Our main ambition for this film is to promote taiji and other martial arts not only to celebrate their rich histories, but also to highlight taiji's emphasis on harmony and balance," Alibaba Pictures President Wei Zhang said in a statement on Feb 15.
"We all have the same dream to use the movie to promote traditional culture and pay a tribute to the predecessors in the field of Chinese kung fu," Li told Sina in November.
Taiji is a Chinese cosmological term for the "supreme ultimate" state of potential, the oneness before duality, from which yin and yang originate.
As described in the Tai-chi Classics by traditional masters, the art uses leverage through the joints, based on coordination and relaxation rather than muscular tension, in order to neutralize, yield or initiate attacks.
To many in the US, tai chi may be seen as something that seniors do in a town square, but the 5,000-year-old Chinese martial art is excellent for self defense, as Gong Shou Dao demonstrates.
The international version of the film was released on Chinese New Year, Feb 16. The original version – out in November 2017 – has been watched more than 170 million times.
The latest edition features English captions that tell the story of Ma's choreographed challenges.
The movie opens with Ma entering the cavernous Feng Wu Hall where some of the fighters, including a well-dressed woman (Liu Bordizzo) in qipao, are punching around a basketball at high speed (albeit with the help of some special effects, and what respectable martial arts flick doesn't have them?).
As the basketball comes his way, Ma, wearing a fashionable olive raincoat, responds not by catching it or deflecting it but by punching his fist through it.
There's also an amusing scene in which Ma takes on a sumo wrestler in a barber shop inside what appears to be a brothel.
Martial arts action is martial arts action, and it's even better when it has this kind of production and financial backing, especially when it can be viewed for free online at this link: https://gongshoudaofilm.com/
Contact the writer at williamhennelly@chinadailyusa.com