Couple in Henan stick to folk art 'ninigou'
Share - WeChat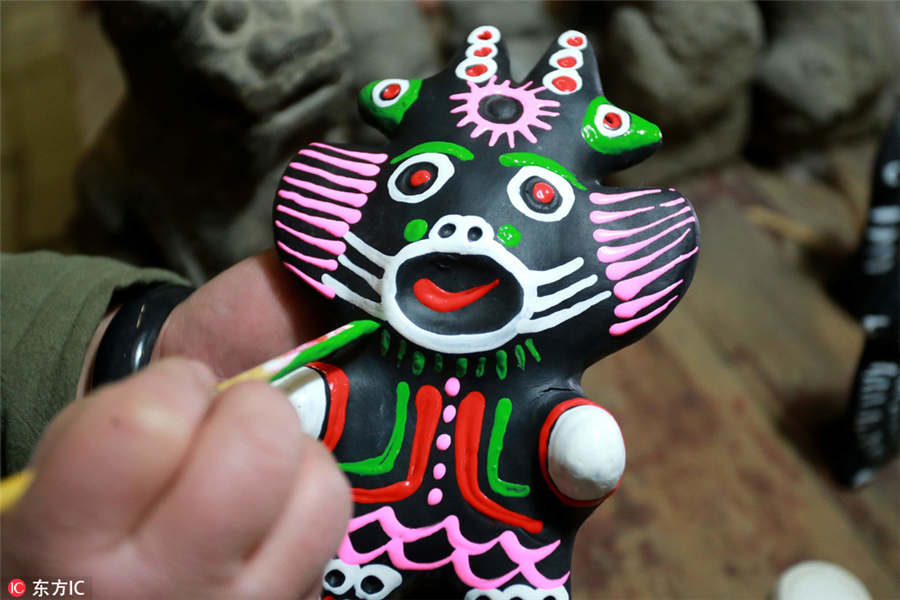 Huaiyang county in Central China's Henan province, with its long history and profound culture, is the birthplace of ninigou, an art style translated literally as "muddy dog".
The technique of making ninigou has been listed as a national-level intangible cultural heritage. Many local artisans have become better off by making ninigou, and Shao Bo's family is one of them.
Shao Bo and his wife Liu Baoqing have stuck to the traditional method of ninigou for more than 20 years since they became obsessed with the art. A work co-created by them, titled Totem, has won the 8th Shanhua Award, China's highest folk art honor. Now they have made the inheritance of ninigou their responsibility and fully dedicated themselves to the evolution of the art form.