Alibaba set to acquire Ele.me
Share - WeChat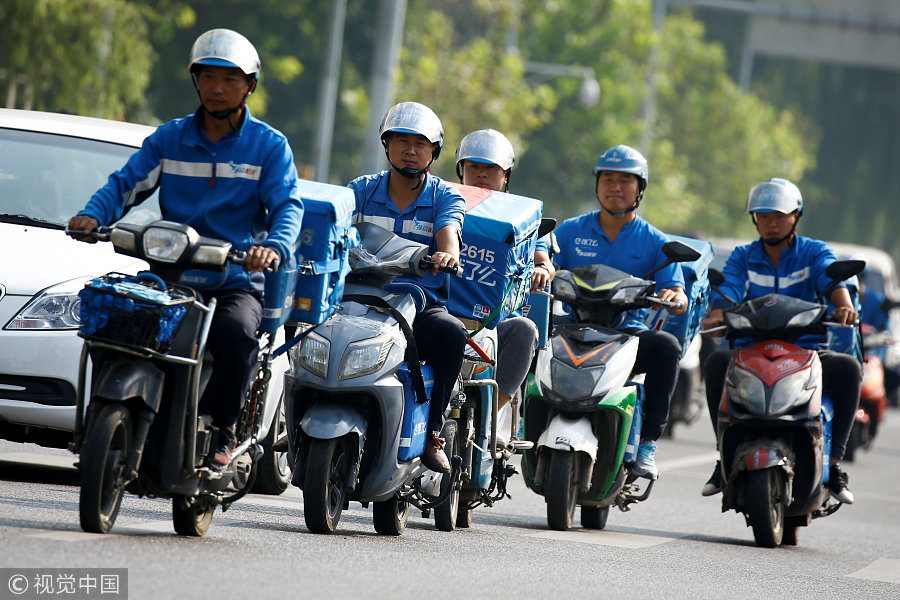 E-commerce conglomerate Alibaba Group Holding plans to buy out and take full control of online food-delivery service company Ele.me, financial news outlet Yicai said on Tuesday.
The valuation of Ele.me, which was launched in 2009 and can be directly translated into "Hungry?", is about $9.5 billion. However, the final purchase price has not been disclosed, a person familiar with the matter told Yicai.
In April 2016, Ele.me raised $1.25 billion from Alibaba and its internet finance arm Ant Financial. Alibaba invested $900 million while Ant Financial invested $350 million.
Ele.me officially announced the purchase of Baidu Waimai, the food delivery unit of major internet search engine Baidu Inc, in August last year.
China's online food delivery sector has entered a stage of stable growth.
The market is dominated by Ele.me and Meituan Waimai, which currently hold 48.8 percent and 43.1 percent of market shares respectively, according to market consultancy Analysys.
If the acquisition goes through, how to integrate Ele.me and which role it will play in Alibaba, will become a focus.
Yicai said it's possible that Ele.me will be put under Alibaba's CEO Daniel Zhang Yong, and play a role of new retail infrastructure.
Alibaba has been pushing ahead with its new retail strategy, merging online and offline commerce by using the data it collects through e-commerce and payment services.