New Spring Festival trends in China
Share - WeChat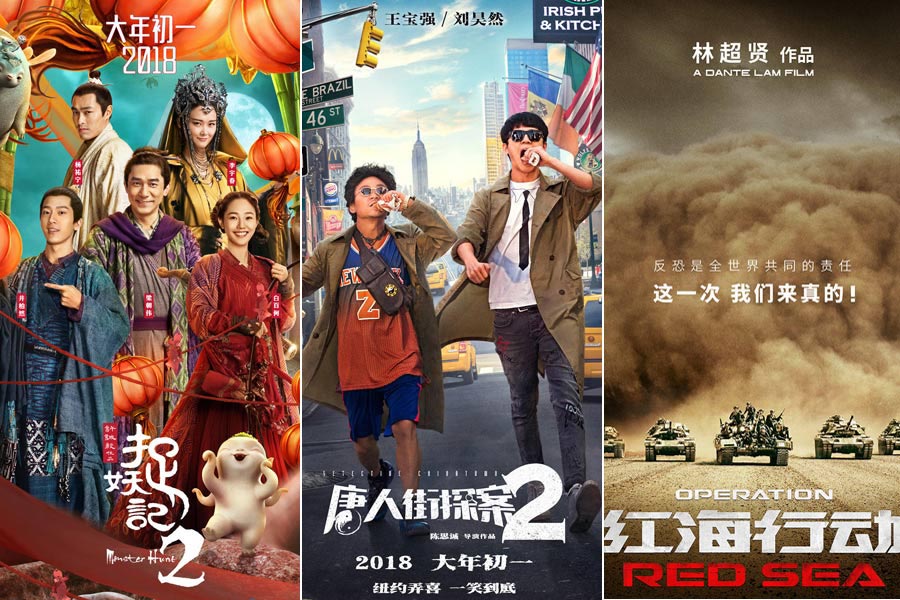 Movie and art market booms during holiday
China's box office sales totaled a record-breaking 5.7 billion yuan ($900 million) during the weeklong holiday, growing over 60 percent compared to the same period last year, according to the State Administration of Press, Publication, Radio, Film and Television of China.
Detective Chinatown 2 raked in 1.9 billion yuan ($300 million), Monster Hunt 2 earned 1.7 billion yuan ($270 million) and war-themed Operation Red Sea took 1.2 billion yuan ($190 million).

Major museums in the country also welcomed flocks of visitors.

The Palace Museum in Beijing, for example, received more than 500,000 people during the seven-day holiday. Three major museums in Chengdu (Wuhou Shrine, Du Fu Thatched Cottage Museum and Jinsha Site Museum), a popular tourist city in Southwest China, saw visits by nearly 1.4 million people.