Heavy fog strands over 100,000 tourists in Hainan
Share - WeChat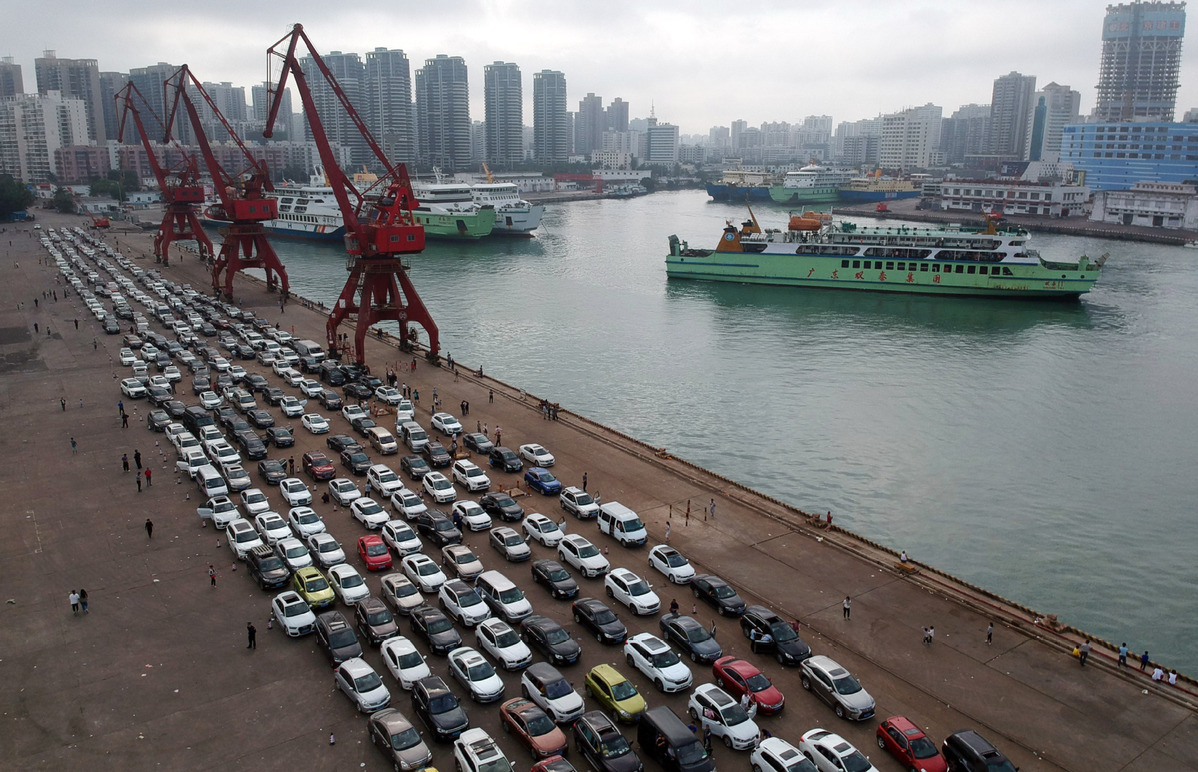 As the weeklong Chinese New Year holiday comes to an end, a halt of ferry services across the Qiongzhou Strait due to heavy fog created lengthy traffic jams, obstructing more than 10,000 cars that were leaving the southern China region.
As of Wednesday afternoon-the last day of the holiday-vehicles remained lined up for miles near three ports in Haikou, Hainan province. The Qiongzhou Strait links Guangdong province with Hainan province, and the ferry service is the only way to drive to and from the island.
According to a statement posted on Sina Weibo by the Haikou government publicity office, ferry services stopped on Monday and resumed on Tuesday.
By 11 am on Wednesday, ferries had carried 32,583 cars and 145,225 people leaving the island since service resumed, it said. By Wednesday afternoon, all services had resumed, but stranded cars continued to crowd roads near three ports in Haikou, the statement said.
The government has also asked the city's civil servants to join with volunteers in providing essential services to stranded passengers.
Hainan, known for its tropical climate and clean air, is a popular destination for Chinese tourists during the Lunar New Year holiday. During the weeklong Spring Festival in 2017, the province received 5.15 million tourists, according to the provincial tourism bureau.
Traffic jams in Hainan are a snapshot of peak tourism nationwide during the Spring Festival travel rush. According to the Ministry of Transport, 82 million trips were made on Tuesday, up by 2.87 percent year-on-year, as people began returning to their workplaces from their hometowns.
Railway passenger numbers were also expected to be up substantially. Some 11.8 million passenger trips were expected to be made on China's rail network on Wednesday, up by 7.6 percent year-on-year.
The railway system will add 1,091 trains to meet travel demand, according to China Railway Corp, the network operator.
Beijing Capital International Airport, China's busiest air transport hub, was expected to handle 1,679 flights-283,000 trips-on Wednesday. As of Tuesday, the airport had handled 33,500 flights, or 5.44 million trips, during the holiday travel rush.
An estimated 2.98 billion trips are expected to be made during this year's 40-day Spring Festival period, which runs from Feb 1 to March 12, according to the National Development and Reform Commission, the top economic planner.
Some 389 million rail trips, 65 million air trips, 46 million boat trips and 2.48 billion road trips are expected to be made during the travel rush.
Xinhua contributed to this story.