Hard work, 'liangpi' help Ningxia woman prosper
Share - WeChat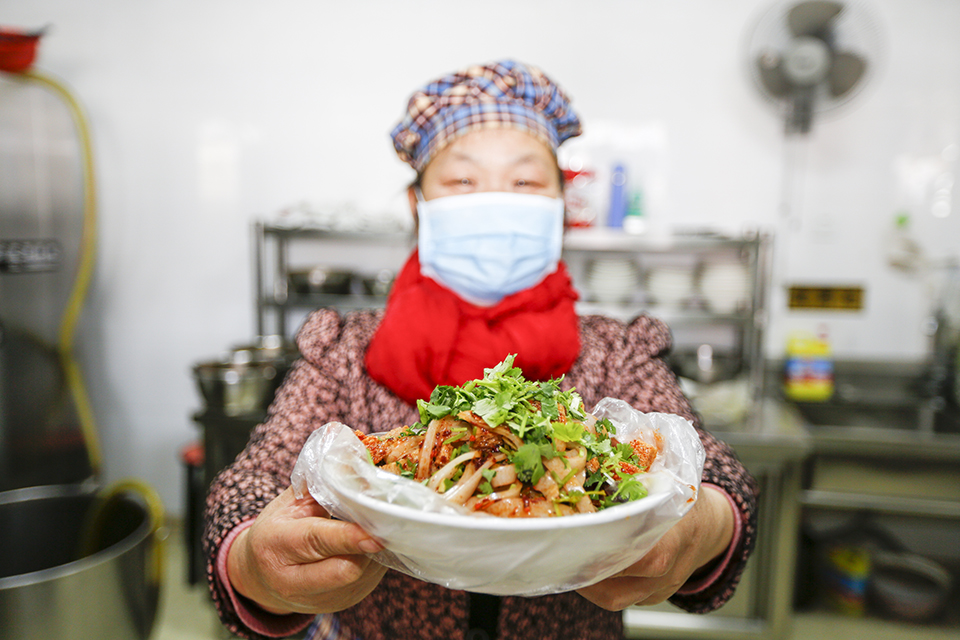 Ma Fenglan used to make and sell liangpi, a noodle-like Chinese dish made from wheat or rice flour, in a self-built house of nearly 30 square meters in the suburb of Dawukou district of Shizuishan city, Ningxia Hui autonomous region.
But now, she runs her business in a two-story building of more than 300 square meters.
"My business is booming even more after I bought the new storefront last year," Ma said. "The old house was located at a shantytown, a long distance from the downtown, and people had to walk through a rugged path to come and buy liangpi.
"The new storefront has a spacious kitchen and dining area, and the customers can sit down to enjoy the delicious food now," she added.
The transformation of shantytowns is one of China's major projects and it has been carried out all around China.
As President Xi Jinping said when delivering the 2018 New Year speech, the construction of 6 million apartments in shanty towns has begun ahead of schedule.
Ningxia Hui autonomous region has started renovating 53,423 apartments in 2017 and will further construct 29,000 apartments in 2018.