National Snowfield Motorbike Championship concludes
Share - WeChat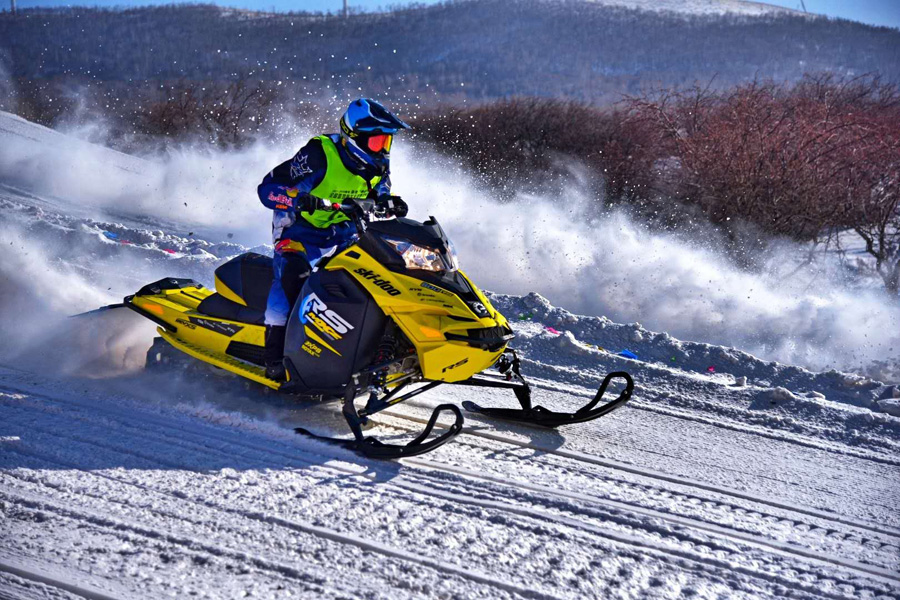 The final of the 2018 National Snowfield Motorbike Cross-country Championship was held Feb 8 in Weichang Manchu and Mongolian autonomous county, Chengde city, North China's Hebei province.
A total of 40 motorbike players competed for the honor, and this year for the first time the championship included seven female racers.
Sponsored by the Automobile and Motorcycle Management Center of the State Sports General Administration, China's Federation of Automobile and Motorcycle Sports, China Tourism Automobile and Cruise Association as well as Chengde Municipal People's Government, the championship was hosted in the county for a third time, due to its superior natural conditions and geographic advantages.
The championship also invited several foreign coaches to help with Chinese players. "Chinese snowfield motorbike players have made huge progress in the past several years. I have been acting as the coach for Chinese players since four years ago and I have witnessed the boom of snowfield motorbike in China," said Scott Bis.
"Be it in professional skills or practical experience, many top Chinese players have reached the top standard, and I believe some of them may go beyond me in the near future," added the American coach.