A village inhabited by silence
Share - WeChat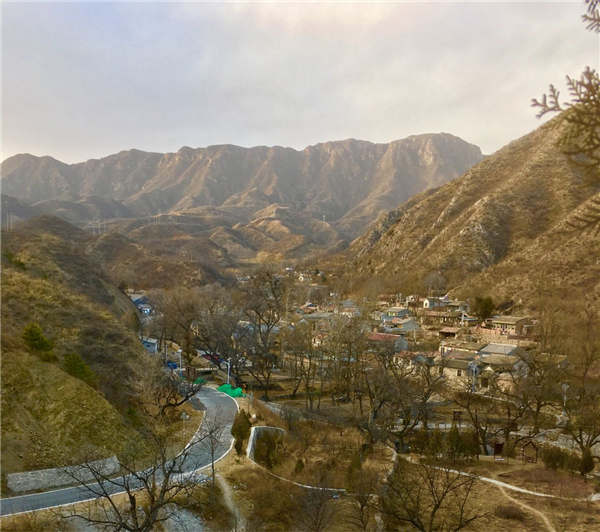 The largely abandoned remote hamlet of Jieshi offers peace and tranquility-and much more. Erik Nilsson explores the little-known destination.
The sudden sound startled me.
I jumped.
It was just a leaf. But the dead leaf seemed to noisily scrape the ground as it rolled across the courtyard in the breeze.
It sounded so loud because Jieshi village was so quiet. That is, so silent that a skittering leaf seemed to resound.
The only noise we heard was "mad-dog granny" barking.
We'd traveled to the jumble of stone and brick homes that plugs the cracks between a knot of mountains in Beijing's Mentougou district, near the border with Hebei province.
Jieshi offers a genuine rural experience.
The hamlet is a huddle of houses from the Ming (1368-1644) and Qing (1644-1911) dynasties that line flagstone streets.