Economic outlook expected to be bright in 2018
Share - WeChat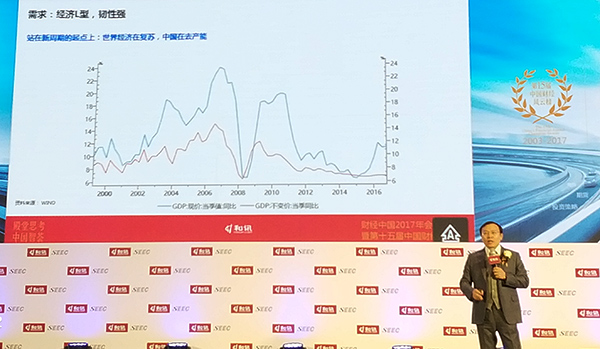 China's economy this year will grow by between 6.5 percent and 6.8 percent year-on-year, Fan Hengshan, vice secretary of National Development and Reform Commission, predicted on Thursday.
"I am afraid the economic growth in 2018 might be difficult to exceed the 6.9 percent growth rate recorded in 2017, which was unexpectated," Fan told participants at the "New Order, New Power" forum held by news portal Hexun.com.
But Fan said he was optimistic about the economic outlook, as effects of major reforms these two years would continue to surface in 2018.
Like Fan, Evergrande Group Chief Economist Ren Zeping also shared his high expectations for the country's growth.
Ren reemphasized his opinion that China is now at the starting point of a "new" recovery cycle as the global economy is recovering and China's outdated capacity has been eliminated.
He said that at the beginning of 2017, there were hot debates on the "new cycle" prediction between economists, which indicated there were divided opinions on how the economy would develop.
However, the country's actual growth realized last year has shown that the new cycle has really come into being and that was due to three things done right by the country's decision makers, Ren added.
"The leadership has figured out where the problems were and correspondingly came up with the right solution, which was the supply-side reform," said the economist.
"In addition, the execution has been very strong," he said, citing the anti-air pollution campaign as an example.
"When that campaign was first announced, nobody believed that the air quality could improve so quickly."