Regulators issue tighter rules on blockchain stocks
Share - WeChat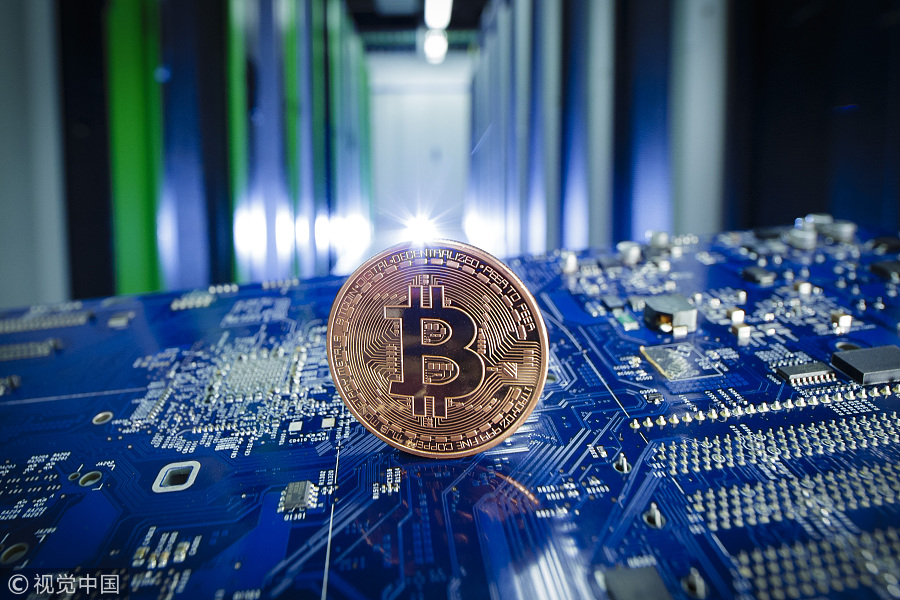 Share prices of blockchain-related companies on China's A-share market plunged on Wednesday after the Shanghai and Shenzhen bourses announced tightened regulations to crack down on irregularities and avoid risks.
The "blockchain concept" stocks lost 4.54 percent, or 55.46 points, to end at 1166.10 points on Wednesday.
Blockchain is a new computer technology that combines the application of distributed data storage, point-to-point transmission, encryption algorithm and other advanced technologies, providing a high level of security. It is considered a good way of protecting privacy.
Shanghai Stock Exchange attached high importance to the speculation regarding blockchain concept stocks and, according to its statement on Tuesday, noted that the technology was still in the development stage, meaning it would be unable to generate stable business at the present time. In fact, the statement noted that "signs of speculation on the concept are evident".
The stock exchange said it had taken classified supervision measures to deal with different companies involved in the matter.
The Shenzhen bourse also reacted on the same day.
"The Shenzhen Stock Exchange will continue to follow relevant companies' information disclosure and transactions (of their stocks) on the secondary market closely," it said in a statement published on its official WeChat account.
"For irregularities that take advantage of the blockchain concept to make speculations and mislead investors, the stock exchange will take disciplinary punishment measures without delay. For those suspected of violating the law, we will report them to the China Securities Regulatory Commission."
The Shenzhen bourse said it had ordered 17 companies to make clarifications of their businesses involving blockchain and fully remind the public of the risks.
The announcements came after a number of companies related to blockchain saw continuous growth in their share prices over recent days, sparking concern about market speculation.
Yi Jian Supply Chain Management Co Ltd's stock price jumped by the 10 percent daily limit for four consecutive days since Jan 8. It was then suspended from trading. The stock resumed trading on Tuesday, when it again hit the daily growth cap, but a day later it was closed down for the second time.
"Blockchain is an important technology that can change people's lives in the future. But so far, there hasn't been a clear business model for its development," said Wei Yi, an analyst with Kaiyuan Securities.
"In the short term, stocks of related companies may continue to fluctuate. But in the longer term, they may show divided performances. Companies with real blockchain business may see their share prices rise by a large amount, probably by up to 20 percent, while those with little relevance to it could suffer," he said.