World auto industry set to descend on Shanghai for annual trade expo
Share - WeChat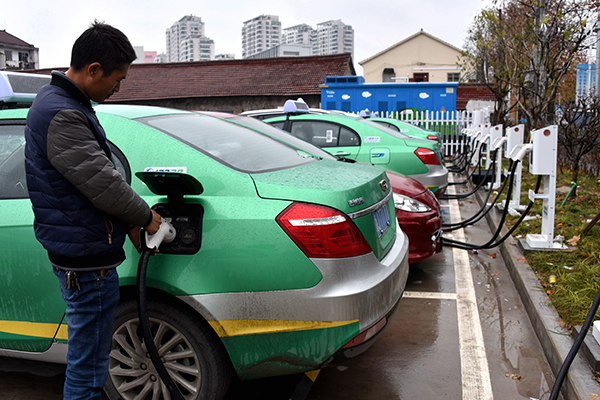 Officials and delegations from around 100 countries will seek business opportunities at the China International Auto Products Expo to be held in Shanghai later this year, according to its organizers.
The guests will hold talks with representatives from around 100 Chinese cities at the annual automotive products trade expo and hopefully reach all-round cooperation, according to the Ministry of Commerce and China General Technology (Group) Holding.
Scheduled to run from Sept 20 to 22, the expo will have a special focus on new energy vehicles as the sector is one of the fastest growing auto segments in China.
The China Association of Automobile Manufacturers has estimated that about 1 million new energy autos will be sold in 2018. There were more than 1.6 million of such vehicles on the nation's roads as of the end of November.
The organizers said the expo will also cover sections dedicated to parallel-import cars, spare parts, 3D printing, smart manufacturing & robotics, recreational vehicles, motor vehicles as well as automotive financing, insurance and car rental services.
During the expo, a summit will be held for dealers in the automotive industrial chain, a forum on car consumption in China, an after-sales forum as well as press conferences for new products and technologies.
Last year the annual expo attracted more than 1,103 exhibitors, and the figure is expected to rise even higher this year, said the organizers.