Airbus eyes more deals with Chinese firms as Macron starts visit
Share - WeChat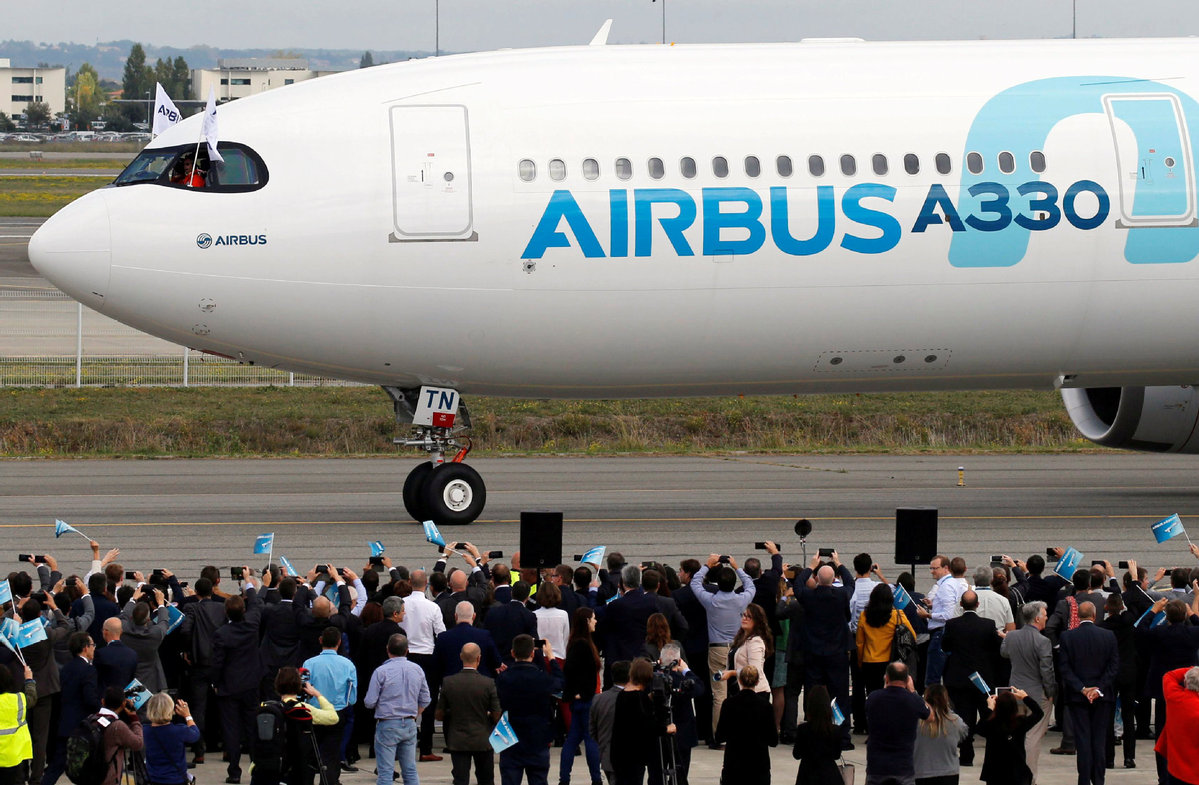 European aircraft manufacturer Airbus SE said it hopes to cooperate with more Chinese local suppliers, when French President Emmanuel Macron embarks on a three-day tour in China starting Monday, along with a number of executives, including Airbus.
A few Chinese companies have become or on course to become new suppliers of Airbus, and they will directly provide parts to the Airbus planes globally.
By the end of 2017, the total output from the cooperation between Airbus and Chinese industrial players reached $592 million from $120 million in 2010, according to Airbus.
Currently, Airbus takes about half of market share in China, compared with 9 percent in 1996. Its industrial cooperation with China has greatly helped in lifting its market share against archrival Boeing Co of the United States.
"China accounts for one fourth of our market. We hope to cooperate with more local Chinese suppliers. The Chinese government also encouraged us to cooperate with more Chinese private enterprises," said Francois Mery, chief operating officer of Airbus Commercial Aircraft China.
In late last year, Xizi UHC, a private company based in Hangzhou, Zhejiang province, got approval to provide wing ribs for the single-aisle aircraft of Airbus.
Nanshan Group, a Shandong province-based Chinese private manufacturing conglomerate, will produce aluminum extrusion raw materials for Airbus. Now, it is under the process of getting the qualification, and is expected be approved this year, Mery said.
Meanwhile, AVIC Composite Corp Ltd will produce honeycomb for cabin interior of Airbus planes, and it is expected to be approved this year.
AVIC Shaanxi Hongyuan Aviation Forging Co Ltd, which has been cooperating with Airbus for more than a decade, is likely to provide forging parts for its single-aisle aircraft.
On the other hand, Airbus is expected to establish industrial cooperation relationship with China for its A380 aircraft, as the company hopes that Chinese airlines could become new customers to book the superjumbo. The issue will be discussed between China and Airbus executive in the coming days, according to the report of Financial Times.