French chef shows off skills on edge of Forbidden City
Share - WeChat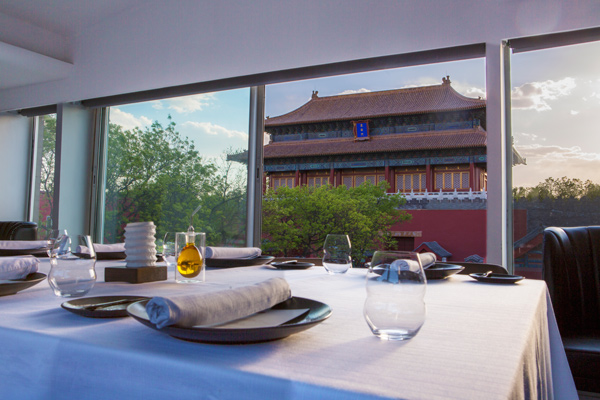 He once cooked up a storm in St. Tropez, the French seaside holiday resort, with all its glitterati, and later served the patrons of one of the oldest restaurants in Paris, a stone's throw from the River Seine and the Champs-Elyees, with all its glitter.
But while the surroundings of his new workplace in Beijing may not have quite the sparkle of grand European cities and their waterways, it has its dyed gold left all over the place by fallen ginkgo leaves. And across from the moat in Donghuamen where the restaurant is located is a Ming Dynasty (1368-1644) gate of the Forbidden City.
Thus French chef Johnny Pham may well feel at home, and more importantly, these are the kinds of surroundings likely to appeal to any diner at TRB Forbidden City, which opened nine months ago.
The restaurant belongs to a group that also runs TRB Hutong, which opened in 2011, and was rated No 1 among the best fine-dining restaurants in China in TripAdvisor's travelers' choice this year.
TRB Forbidden City is anything but forbidding. The exterior has a warm, welcoming appearance with its understated colors of white and brown, lit up by golden window sills.
Inside, the table linen also shines, and one is struck by how waiters appear to go out of their way to be as unobtrusive as possible.
Pham, who's of Vietnamese origin, hails from Lyon, another grand water city, where he attended culinary school, before working at Cheval Blanc Courchevel in Courchevel, in the French Alps; La Residence de la Pinede in St. Tropez and Pavillon Ledoyen in Paris-all of which have been awarded three Michelin stars.
Most Popular