A Mei gives fans another reason to celebrate
Share - WeChat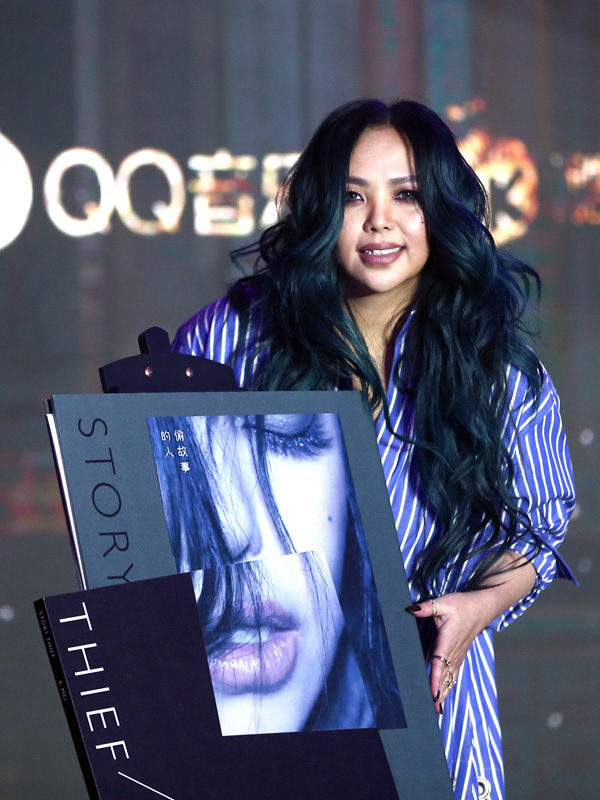 For the past two years, Kulilay Amit, who is better known by her stage name A Mei, has had a hectic tour schedule in Asia. So, releasing a new album was not high on her agenda.
But, upon receiving a demo from Taiwan singer-songwriter Eve Ai, titled Story Thief, A Mei decided to produce an album named after the song.
"During the tour, I was excited and energetic on and off the stage. But once I listened to the song, I instantly fell silent and isolated myself. It was like love at first sight. The melody and lyrics both touched me," says A Mei, who was in Beijing to promote the new album, Story Thief, her 19th studio album.
Meanwhile, Ai, the 30-year-old singer-songwriter, who did the demo, is an accomplished artist in her own right.
She received seven nominations for her album, Talk About Eve, which won the Best Female Mandarin Singer at the 28th Golden Melody Awards - considered the Grammy Awards of the Mandarin music scene.
Speaking about the album, A Mei, 45, one of the best-selling female singers from Taiwan, who launched her career by performing in pubs in Taipei in early 1990s, says: "Of all the songs, especially love ballads, that I've performed in my career, this one (album) feels like I am telling different love stories. I am like both an observer and participator while performing the songs.
"I have a habit of observing people, like people walking on the streets and people eating in restaurants. I get inspired by their conservations, looks, and reactions to different things."
The new album also sees A Mei's perform songs by other singer-songwriters, including Full Name, written by Taiwan pop icon Jay Chou, and Withdrawal Symptoms, written by Taiwan rapper Softlipa.
Speaking about her career, A Mei says: "I am patient about releasing albums because it's all about pushing boundaries and challenging myself since I've been a singer for decades.
"When I was recording songs for this new album, each song made me want to try something new. These songwriters really inspired me."
A Mei, who was born into an ethnic family in Taitung, Taiwan, first displayed talent for singing in childhood, which as she says is "a gift from the Puyuma people".
She then moved to Taipei to pursue a career as a singer and stood out in a local singing contest, where she won a recording deal with an indie music label in Taiwan, called Forward Music.