Belt and Road Initiative provides boost for logistics deals in 2017
Share - WeChat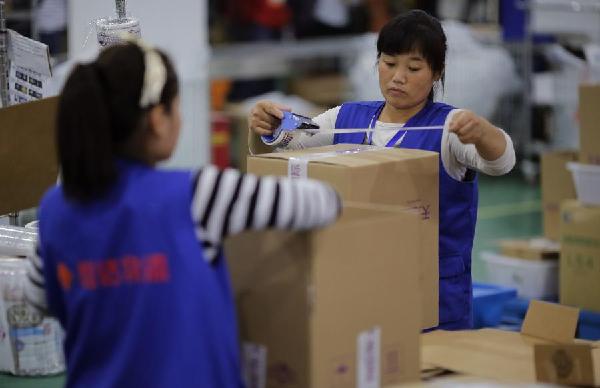 Chinese companies' buying spree in the logistics industry, bolstered by the Belt and Road Initiative, is gathering pace, with both the number of deals and the value of those deals hitting a new record.
Several mega deals led to a near year-on-year doubling of transaction value.
According to Grisons Peak LLP, a London-based boutique investment bank, the aggregate amount of Chinese firms' equity investment or mergers and acquisitions into logistics businesses reached $32.2 billion through mid-December of this year, more than double the $12.9 billion seen in all of 2016.
There have been 16 deals in logistics sector so far this year, compared to 11 in 2016 and 6 in 2015, according to the study.
Asked about the reasons behind such rapid growth, Henry Tillman, chairman and CEO of Grisons Peak, said, "Chinese outbound investment in ports, both in equity and in debt, was well in excess of $20 billion during the past year."
"It is therefore only logical that once the ports are secured, logistics would follow," he said in an emailed interview.
The largest deal this year was China Investment Corp's acquisition of European logistics company Logicor for $13.8 billion from Blackstone Group LP.
This deal, conducted by China Investment Corp (CIC), the country's sovereign-wealth fund, represents the largest-ever European real estate deal in terms of transaction value, and the fourth-largest Chinese foreign acquisition to date.
The assets of Logicor are well maintained, "featuring high occupancy and stable income," CIC said in a news release.
Alibaba Group, the Chinese e-commerce giant, invested $1 billion in June to raise its stake in Southeast Asian online retailer Lazada Group, a move to further expand its global footprint in overseas markets.
Launched in 2012, Lazada helps more than 135,000 local and international sellers as well as 3,000 brands serving the 560 million consumers in the region.
"It is also noteworthy that in addition to the equity/M&A figures, Alibaba's three Asian e-commerce platforms can also be expected to play an important role in logistics or links along the B&R Initiative," Tillman said.
The trend of logistics industry M&As is set to continue over the next few years, said Bob Gill, general manager for Southeast Asia at ARC Advisory Group. "There is still room for consolidation in the logistics industry ... Money coming out of Asia, especially China, to buy developed market assets is likely to be a rising phenomenon."
Deal activities involving fintech, healthcare and technology sectors are expected to increase in both Israel and the UK, which are both focused on building out the presence of tech lab or hubs, according to Tillman.