2017's bestselling books in China
Share - WeChat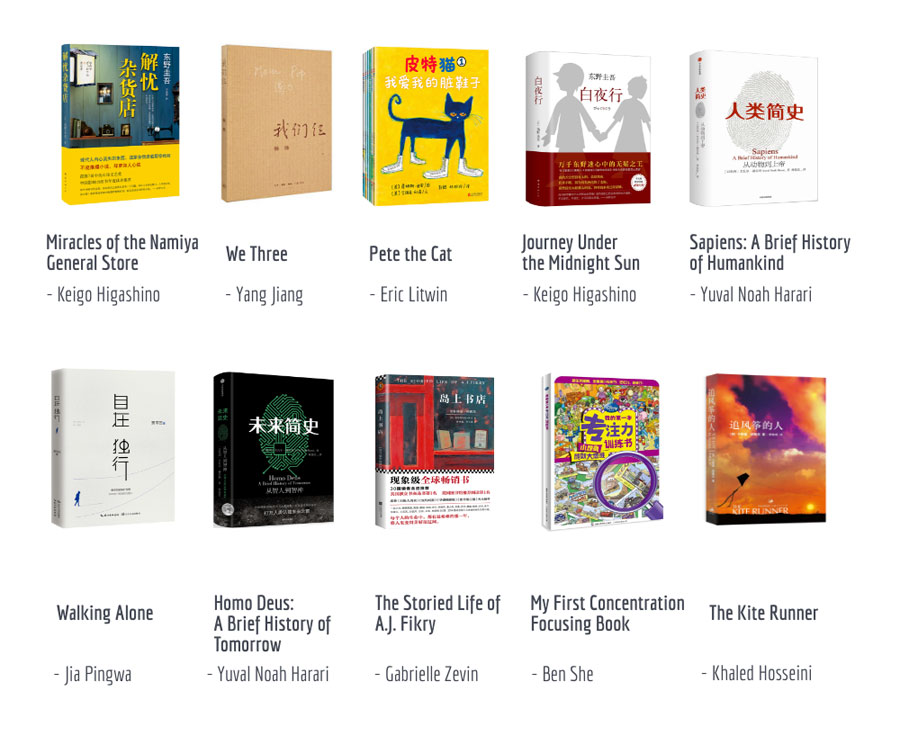 As 2017 draws to an end, what books have you read this year?

Amazon China unveiled the bestselling books in China for 2017 last Friday, giving an insight into Chinese people's reading habits. The list included bestsellers both in paper books and e-books on Kindle.

The first three places for paper books were taken by Japanese author Keigo Higashino's Miracles of the Namiya General Store, late Chinese writer Yang Jiang's We Three and Pete the Cat by Eric Litwin.

Reading preferences on the portable Kindle, however, are a bit different. The top three most popular paid e-books are: Chinese science fiction writer Liu Cixin's The Three-Body trilogy, Miracles of the Namiya General Store by Keigo Higashino, and The Complete Sherlock Holmes by Arthur Conan Doyle.
One notable takeaway from the list: Miracles of the Namiya General Store has made it into the top 10 of these two rankings for four consecutive years after its Chinese edition was first published in 2014.