Ho, ho, ho, Yosemite: A magical winter destination
Share - WeChat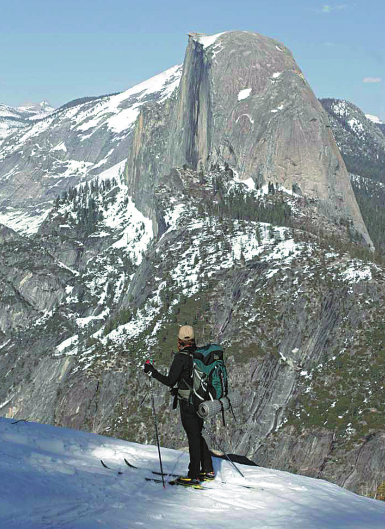 YOSEMITE NATIONAL PARK, California-Yosemite National Park might not seem like an ideal winter destination, particularly if you're from a part of the United States where you'd like to trade in road salt for rim salt on your margarita and leave the words "wind chill" behind.
But Yosemite in winter is magical, as I discovered last year on a trip there with my family just after Christmas.
There's snowboarding and skiing, both downhill and cross-country, as well as sledding (pick up a plastic saucer at a sporting goods store on the way). You can also ice skate at a rink in the shadow of the famed granite formation known as Half Dome. Park rangers also lead snowshoe walks (free with $3 suggested donation).
Many of Yosemite Valley's shops and restaurants remain open. And at the Majestic Hotel, one of the country's most storied national park lodges, there are holiday decorations and a seven-course dinner with costumed performers called the Bracebridge Dinner. The wood-and-stone hotel, formerly known as the Ahwahnee, opened in 1927 and has hosted everyone from Presidents John F. Kennedy and Barack Obama to Queen Elizabeth and Walt Disney.
Winter can also be a time to enjoy the park's scenery without summer's crowds. But the weather can pose challenges as well. Here are some details.
The scenery
Naturalist John Muir once wrote that Yosemite was "full of God's thoughts".
Driving in, thick forests of snow-dusted pine and fir trees block your view at first of the park's famous granite monoliths towering over Yosemite Valley.
But there's nothing like that first glimpse. El Capitan rises 914 meters from the valley floor, more than twice the height of the Empire State Building. On the other side of the valley is Half Dome, rising 1,400 meters off the valley floor.
In winter, the options for seeing these landmarks from anywhere other than the valley are limited, as some roads in the park are closed until the snow thaws. The cables that climbers use to ascend Half Dome are also removed for the season.