Woman paints success with cobblestone paintings
Share - WeChat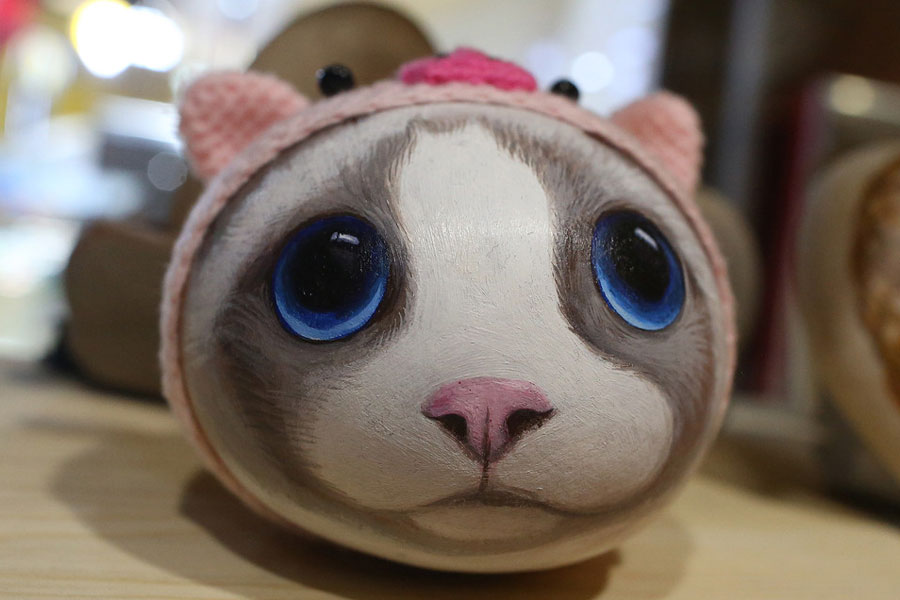 Zhao Na, a hearing-impaired woman, has turned cobblestone painting into a successful business, generating monthly revenue of 10,000 yuan ($1,513) in Changchun, Northeast China's Jilin province.
Zhao, 33, a graduate of Changchun University with major in oil painting, found cobblestone painting a niche market three years ago as few people paint on cobblestones in northeastern China.
She became determined to start her own business and learned cobblestone painting online by herself. With natural talent in painting, Zhao only needs two to three hours to finish a vivid stone painting with 3D effects.
The price of each painting ranges from tens of yuan to hundreds of yuan, depending on the complexity of the painting. Zhao also paints small accessories with a diversified range of contents.
Zhao considers customers' demands as her top priority and always tries her best to meet every demand.
My biggest joy is to hear with a warm heart and draw the beauty of inner world with my hands, said Zhao, who lost her hearing due to wrong usage of medication in infancy.