NY steals HK's IPO crown
Share - WeChat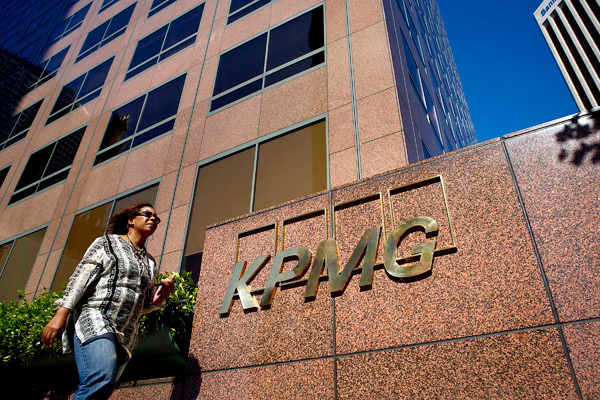 Shanghai bourse leads others in attracting new global public offerings
After two consecutive years in the top spot, Hong Kong is poised to lose its much-coveted title as the world's leading venue for initial public offerings (IPOs) this year, following a drop in the number of blockbuster listings.
Though the number of IPOs in the financial hub is projected to hit a record-breaking 160 for all of 2017, the value of deals is expected to plummet by one-third from HK$195 billion ($25 billion) last year to HK$130 billion-the lowest level since 2012, which will put Hong Kong in the fourth place in the global IPO league table this year, falling behind its counterparts New York, Shanghai and London, according to the latest report from KPMG.
The amounts raised by top 10 newly listed companies in Hong Kong are also estimated to plunge by 45.5 percent from HK$148.2 billion in 2016 to HK$80.8 billion in 2017. Funds raised by this year's biggest offering of Guotai Junan Securities hover at HK$17.2 billion, dwarfed by the mega-size deal of Postal Savings Bank of China in 2016, which raised a staggering HK$59.2 billion.
Despite the fall from the pole position, the stock exchange in the Asian financial hub is embracing a long-awaited shift in the major contributor to the IPO market, from traditional service firms to the highly sought-after "new economy" companies, said Maggie Lee, Hong Kong-based head of capital markets development group at KPMG China.
Financial services-related offerings have long dominated the city's IPO market. Last year, nine out of the top 10 flotations came from the financial services sector.
"This year, the Hong Kong market has been transforming, with four 'new economy' firms making (their) entry into the territory's top 10 largest IPOs," Lee said.
The offering of the mainland's Tencent-backed China Literature, dubbed the city's hottest and most profitable IPO in more than a decade, coupled with headline-making listings of Zhong An Online P&C Insurance, Yixin Group Ltd and Razer, came as a major boost to the exchange and paved the way for other promising tech startups to follow suit.
Lee believed 2017 only marked a year of transition. Over the coming few years, the Hong Kong market will continue to gain momentum from the burgeoning appetite for "new economy" companies.
As Hong Kong remains on track to polish its brand as a magnet for emerging global tech companies, KPMG places high hopes on the local bourse to attract some 160 offerings and raise total funds of no less than HK$200 billion next year.
The accounting firm expects Shanghai Stock Exchange to stand as the worldwide venue of choice for companies undertaking IPOs in 2017 next only to New York Stock Exchange, with the total value of listings hovering at HK$154 billion.