ICOs transforming the fintech world
Share - WeChat As the value of bitcoins hits a milestone worldwide, the tussle over the digital currency fad continues. Duan Ting reports.
Despite a clampdown by Chinese mainland regulators on the cryptocurrency craze, eye-catching virtual currency deals and record-shattering ICOs based on blockchain technology have continued to dazzle the fintech world.
Eight years after bitcoins - once described by Bill Gates as the "technological tour de force" - sprang into global prominence, the virtual currency is still struggling to find its feet in world markets, with detractors branding it a "big scam" and the industry a potential haven for money launderers.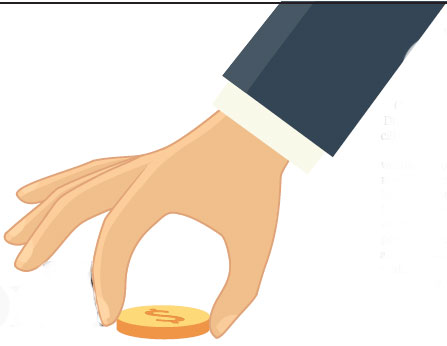 The value of the world's largest cryptocurrency bitcoin has risen over 900 percent year to date and hit $10,000 on Nov 29, reaching a historic milestone for the first time. The market capitalization of bitcoin is close to $170 billion currently.
The big debate remains on whether the healthy growth of the industry could eventually outweigh the risks and whether existing regulations are adequate, or new ones ought to be rolled out.
In Hong Kong, Charles d'Haussy, head of FinTech at InvestHK, who's spearheading a campaign to promote the city as the region's premier fintech hub, has struck an optimistic note, saying there has been a growing number of lawyers and big consulting companies that can help enterprises design ICOs legally with healthy legal governance.
He told the second Hong Kong Fintech Week held recently that ICOs represent a new way of financing blockchain projects, albeit with certain risks. It's developing so fast that a bit more regulations or guidance can be expected to ensure that the industry develop in a healthy manner as there might be some investors in the market that are not mature enough or some ICOs of poor quality.
However, he doesn't think there should be new regulations as the existing set of rules on fundraising would suffice.
According to d'Haussy, about 10 ICOs have been completed in Hong Kong so far, and up to 20 more are expected to be finalized in the next six months. Many wealth management companies from the mainland are poised to join the trend in Hong Kong.
Digital HK dollars
He said that once the blockchain infrastructure is well entrenched, the Hong Kong government might start producing digital Hong Kong dollars.
The Hong Kong Monetary Authority and the Monetary Authority of Singapore signed a cooperation agreement in late October to further fintech cooperation, and have committed themselves to working on a strategy project based on distributed ledger technology (DLT) to facilitate cross-border trade and financing.
Secretary for Financial Services and the Treasury James Lau took it further, saying: "Regulators in Hong Kong are not trying to kill the fintech trade or do away with fintech. What we would like to do is to embrace them and welcome them to the transformation of our financial services."
A source told China Daily the central government is mulling the creation of a central bank digital currency (CBDC) based on new technologies such as DLT, and the infrastructure center is likely to be located in Shaoxing, Zhejiang province. The CBDC is intended to be exchangeable with other forms of money such as notes, coins and deposits at banks on a 1:1 basis.
According to CoinSchedule, there have been 228 ICOs to date, raising $3.61 billion globally, with a reported 65 done on the mainland, raising $400 million, just before the authorities there tightened the screws on the practice.
The top 10 ICOs this year are from Filecoin, Tezos, EOS Stage 1, Paragon, Bancor, Kin, Status, TenX, MobileGo and KyberNetwork. Thirty-seven percent of them involved infrastructure, while the others included such sectors as trading and investment, finance, data storage, payments, drugs and healthcare, gaming and virtual reality.
Switzerland-based Tezos, which raised $232 million in one of the biggest ICOs so far, plans to build a new type of blockchain-based platform. But, the company is embroiled in a legal battle over its alleged violation of US securities laws, that has resulted in an indefinite delay for its project until February next year.
Jordan Belfort, the infamous penny-stock broker known as the "Wolf of Wall Street", has been vehement in pouring scorn on the ICO craze, telling investors that it's the "biggest scam ever".
Joe Roets, founder and CEO of blockchain startup Dragonchain, was more conciliatory.
"Money flow can be used for various purposes, so there's a need for regulations, but regulators cannot kill bitcoins and ICOs as there're certain values in these projects, and they'll probably focus on regulated and standardized projects," he said.
However, he warned that ICOs could be very disruptive to traditional financial markets due to their advantages, including transparency, in the long term, and they need a clearer set of rules. He said every single vertical industry that has been disrupted by internet and software in the past decade-and-a-half will be hit by blockchain technology again, and venture capital (VC) firms will be the first to be disrupted although traditional VCs do play a role, and they should really try to figure out how to move over into the crypto area, especially small funds.
Fundamentals priority
"It's a good opportunity for the world to found very valuable systems that all of us can use no matter where we are," said Roets, adding that "the beauty of ICO is that if you are patient and you do the due diligence and educate yourself, most of the scams are very easy to point out".
Dragonchain, an open-source blockchain platform originally developed at Disney's Seattle office between 2015 and 2016, issued a total of 433 million tokens for public sale from Oct 2 to Nov 3, which can be purchased through Bitcoins or Ethereum.
The platform has more than 20 use cases and applications on the blockchain, including reservations and booking systems, loyalty programs and an intellectual property marketplace explored and documented via W3C Blockchain Community Group.
Hong Kong's Securities and Futures Commission has said that where digital tokens offered in an ICO represent equity or ownership interests in a corporation, these tokens may be regarded as "shares" which have to be regulated.
Roets explained that their tokens are not a financial security, but a tokenized micro-license for interaction with Dragonchain's commercial platform services which captures legal guidance relating to US securities laws.
He warned that if investors look at all the ICOs out there, some of them offered tokens at extreme discounts, and investors who bought the tokens at the beginning would sell them when they debuted to earn the arbitrage price set. But, they didn't offer discounts in the initial stage during the offering so that investors can come in and out on any day and allow the market to react to the value of the tokens.
As to how to analyze ICOs, Roets said the fundamentals are the top priority, such as whether the project offers a unique way to solve a real problem so that you invest them for the long term. The other aspects that need to be taken into consideration include how the company monitors its tokens, how the tokens themselves influence people's behaviors, the model of the tokens and the background of the founders.
"A lot of projects see ICOs and token sales as purely a funding mechanism, which we don't like. And, we really focus on what the value the system can provide," said Roets.
Roets said he thinks ICO is very much a unique way of raising funds, better than the equity offering IPO because investors are purchasing the tokenized and micro-licensed assets to access, in their case, the incubator and projects in the ecosystem and the utility value of the system.
He said they'll continue to do marketing after the latest fundraising and the company will penetrate three major markets - Asia, US and Europe - through developer relations, corporate sales and startup services.
David Tang, founder of a Hong Kong-based ICO advisory company and blockchain enthusiast, said all tokens can be categorized into three types - commodity coins, application coins and assets-backed coins.
According to Tang, commodity coins are like bitcoin and litecoin, which don't have actual application but people recognize their value and the more recognition they receive, the higher their value. Application coins are like Ethereum when people want to pay for the services charged by the coin and, hence, with more application and users, there'll be bigger demand and higher value.
Contact the writer at
tingduan@chinadailyhk.com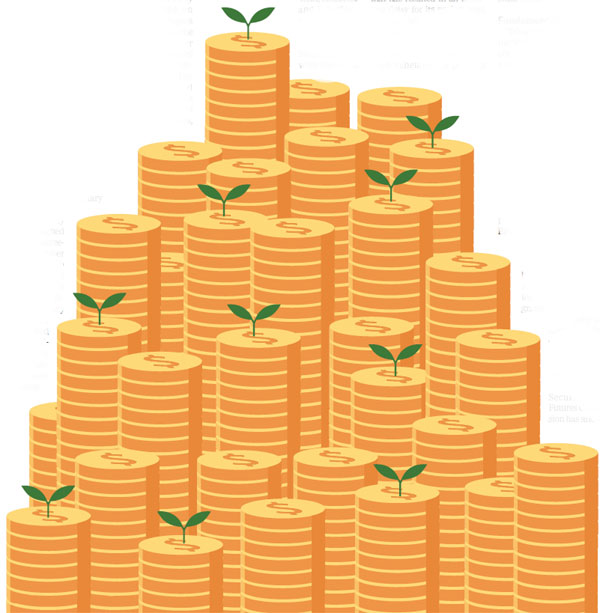 (HK Edition 12/01/2017 page9)
Today's Top News
Editor's picks
Most Viewed