Fungi expert shares secrets of mushrooms
Share - WeChat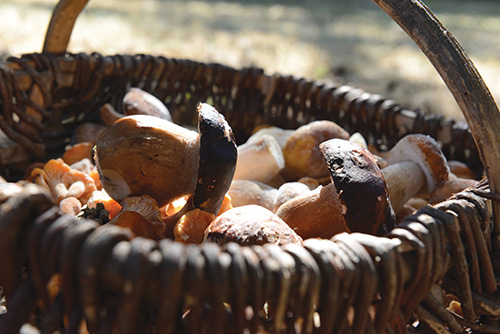 [Photo/Eric Soudan/Borde]
French-based woodland mushroom company Borde was founded in 1920 – Alain Bordes, who represents the third generation of the family-run concern, shares his vast knowledge of fungi.
What are the most popular types of mushrooms and what's the best season to gather them?
The most emblematic are porcini, chanterelle and morel. In France, morels start to grow in the spring, chanterelles from mid-June and porcini in the autumn. Depending on the country, the mushroom season ranges from spring until late autumn. In China, summer is porcini season, whereas in the Balkans you get them in late spring.
Where do they grow best?
You can never be sure. For mushrooms to grow, you need a humid climate with some temperature variation, you need woodlands or prairies, and you need elevation. In the woodlands, there have to be particular species of trees. Some require deciduous trees like oak, ash and hazel to develop, while others prefer resinous species such as pine and spruce. Porcinis grow in most regions of France, in the Balkans, in Yunnan and in Mongolia. You get lots of morels in India, Pakistan, China and Turkey, and large quantities of chanterelles in the Balkans. Everywhere, growth increases when the phase of the moon changes.