From Dunhuang to global recognition
Share - WeChat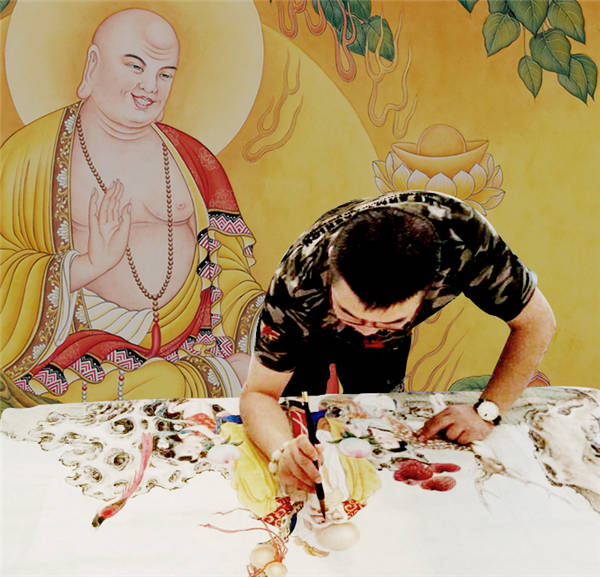 Xue Haitao, an artist known for traditional Chinese painting. [Photo provided to China Daily]
Xue Haitao, an artist known for traditional Chinese painting, has been deeply inspired by Dunhuang frescoes.
"I worked as a restorer of the Dunhuang frescoes from 1993 to 2005, and my job was to repair the damaged parts of the murals," Xue recalled.
"Ancient mural restoration deals with flaking pigment curling, efflorescence, fading of colors and other damage caused by long-term natural infringement and improper conservation. It was urgent to carry out the protection work so as to restore the original look," Xue explained.
Despite the poor working conditions thanks to the wind and sand of the Gobi Desert, Xue and his leaders and colleagues were consistent from beginning to end to finish the job.
"The climate there is dry and windy. Every night before sleeping, I had to shake down the sand from my bed, pockets and shoes," he said.
Xue said, "However, I used to feel a sense of achievement after finishing restoration of a badly damaged mural. I love ancient mural restoration. Our work prolonged the life of the murals with their historical and cultural value better conveyed, and the traditional Chinese culture better inherited."
Most Popular