Egypt pins hope on China to revive ailing tourism industry: official
Share - WeChat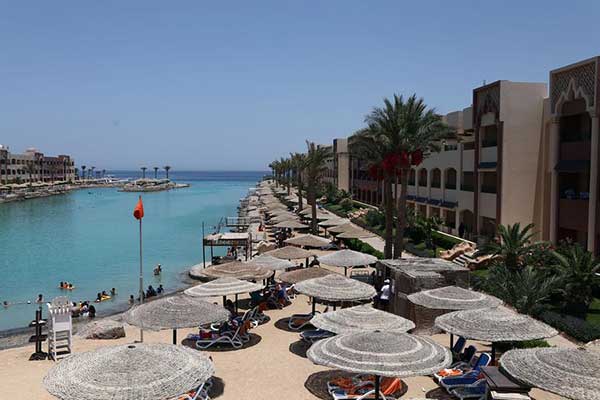 [Photo/Xinhua]
Egypt is eager to tap into the Chinese market to revive its ailing tourism industry, Governor of Egypt's Luxor Governorate Mohamed Badr told Xinhua in a recent interview.
Badr noted that the number of Chinese tourists has already notably increased after the visit of Chinese President Xi Jinping to Egypt in early 2016.
The Chinese president toured Luxor during his visit to Egypt, and the reports of this visit by major Chinese media outlets helped attract more Chinese tourists to visit Luxor, the governor said.
Badr said the inflow of Chinese tourists has somehow revived the tourism business in Luxor, which is a favorite attraction for tourists after the Pyramids.
Tourism in Egypt, a major source of its national income and foreign currency reserve, was dealt a further blow by the Russian airplane crash in North Sinai in October, 2015 after which several countries, including Britain and Russia, suspended their flights to Egypt.
Ths aggravated the recession in the country's already ailing tourism sector due to political instability.
Even before the Russian plane crash, Egypt suffered a sharp decline in tourists due to three years of political turmoil, including two mass uprisings that toppled two presidents, forcing several countries to ban their citizens from traveling to Egypt for safety reasons.
Luxor, once an ancient Egyptian capital, suffered similarly as other Egyptian tourist cities.
Amid the dire conditions, Egypt now pins big hope on China, a growing tourist market, to revive its tourism sector.
"We are focusing more on the Chinese market. I have given orders to add Chinese language to all direction signs on roads and tourist sites across Luxor," Badr said.
The governor said he has a general impression that the Chinese tourists, who are very well educated, come to Luxor because they want to learn more about the history of ancient Egypt.