Nuo teams up with Vbros to offer customized fitness
Share - WeChat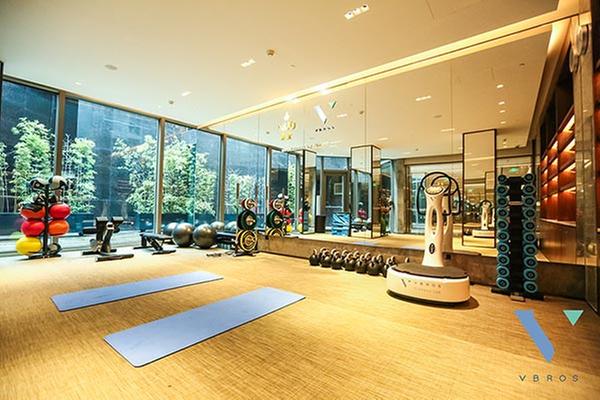 Nuo Fitness by Vbros [Photo provided to China Daily]
A launch event for Nuo Fitness by Vbros took place at the Nuo Hotel Beijing on Aug 22, to introduce what is described as the 3.0 Third Space fitness concept for travelers.
According to Vbros, this means that a fitness lifestyle will no longer be restricted when traveling.
The concept is simple -- a high-end, personalized and customized fitness lifestyle that can be enjoyed no matter where you are on your next business or leisure trip.
Fitness needs to move beyond the 1.0 model of focusing on working out on machines in a gym, the company says. Even the 2.0 re-conceptualization of fitness is all about personal training based in a gym. With its 3.0 concept, Vbros says it is breaking free of the usual industry framework by offering a customized and personal approach to fitness and conditioning.
The company has big ambitions as it wants its services "to be found in every high-end consumer space that can match it."
It is starting with high-end hotels, and its first strategic cooperation is with Nuo Hotels.
"As Nuo's philosophy is pioneering Chinese luxury hospitality, we are committed to creating unique Nuo service experiences. Now Nuo is the first hotel in China to offer this customized fitness experience with the new 'Third Space' concept. We believe this will lead the way for luxury hotels' gym services in the future," said Adrian Rudin, general manager of Nuo Hotel Beijing.
According to Vbros, the partnership with Nuo Hotel Beijing is the first step in its bid to bring the fitness lifestyle to travelers, where and when they need it.