Burst of patriotism
Share - WeChat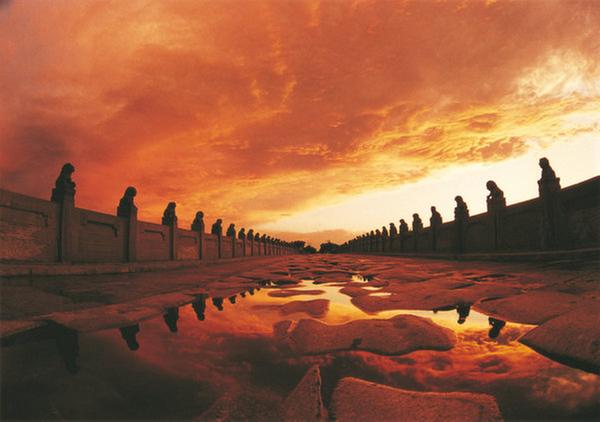 Lugou Bridge, also known as Marco Polo Bridge on the outskirts of Beijing, is the site of the Lugouqiao Incident (July 1937), which led to full-scale war between China and Japan. [Photo provided to China Daily]
The recent military parade and celebration of the 90th anniversary of the People's Liberation Army has boosted interest in "red tourism". And the number of visitors who have traveled to historical sites has increased across the board, major domestic travel agencies report.
The tourism is related to historical sites and places that record the revolution led by the Communist Party of China from 1921 to 1949.
And those who traveled to such sites in the Beijing-Tianjin-Hebei area rose by 30 percent around Aug 1, according to Lvmama, an online tourist service platform.
Last year, such sites in the country received roughly 1.15 billion visits, up 11.7 percent over the previous year, online travel agency Tuniu reports, and tourism income from such visits was at 306.10 billion yuan ($45.74 billion), up 17.2 percent.
Beijing and Shanghai, and the provinces of Zhejiang, Hunan, Jiangxi, Fujian, Guizhou, Sichuan, Shaanxi and Gansu are the top 10 destinations for travelers seeking red tourism experience, according to Tuniu.