S.H.E members reunite to celebrate anniversary
Share - WeChat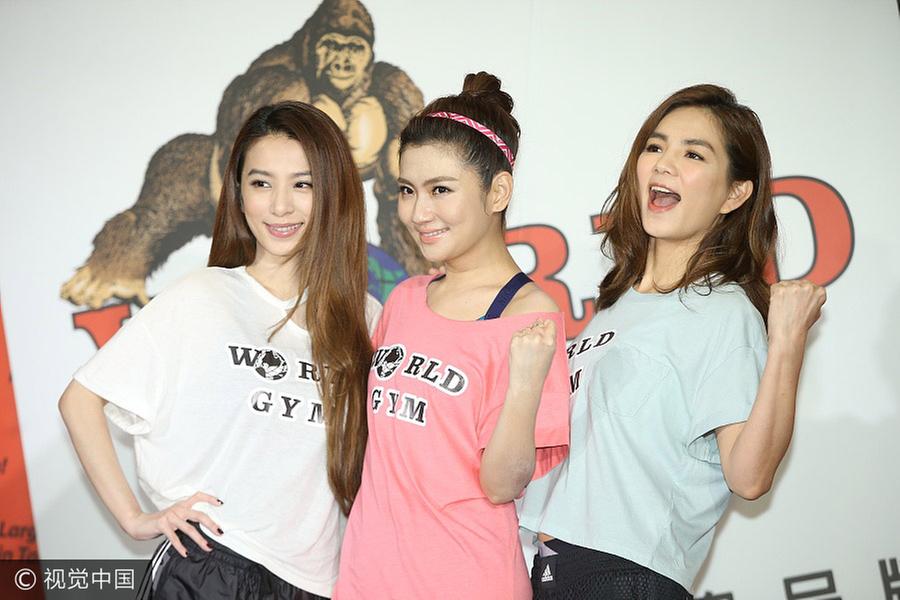 Chinese pop group S.H.E appears at a news conference in Taipei city, August 5. [Photo/VCG]
To celebrate the 16th anniversary of the founding of Chinese pop group S.H.E, the three members Selina Jen, Hebe Tien, and Ella Chen appeared together again at a recent commercial news media conference.
"Sixteen years ago, S.H.E was born and we are honored to witness so many amazing things happen between ourselves and fans," Chen said.
"Right now, we will not reveal any activity details of that day, let's wait and see what will happen," Tien said.
Since releasing their debut album Girls Dorm, S.H.E has recorded 12 albums with sales totaling more than ten million pieces.
Widely regarded as the most successful and enduring Chinese pop group, S.H.E has a big following in China, Singapore, Malaysia, Japan, and South Korea.
Recently, the three women released photos from a fashion shoot for a magazine. Let's take a look.
Most Popular