Wabco partners with FAW to improve truck safety
Share - WeChat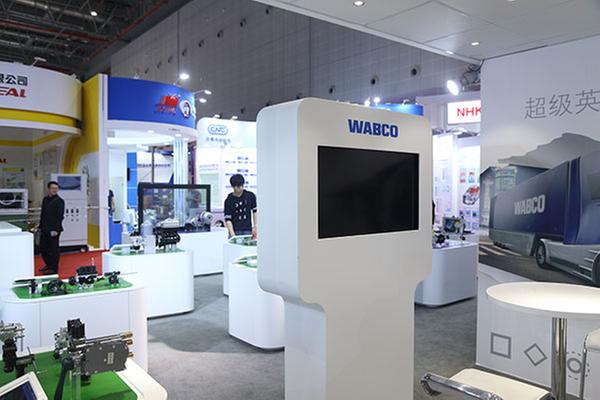 A visitor at Wabco's stand at the Shanghai auto show in April.[Photo/China Daily]
Belgium-based Wabco will team up with Chinese truck maker FAW Jiefang to enhance the safety and efficiency of commercial vehicles and fleet operators in China.
The commercial vehicle technology supplier said the two companies will advance braking systems, chassis components and other technologies. Wabco will also provide FAW Jiefang with cost-effective technologies, as well as, product development expertise.
Under the agreement signed June 26, Wabco will also provide advanced training and world-class technical support.
"We are proud to take our collaboration with FAW Jiefang to the next level as we strive to enable safer, greener and more efficient commercial vehicles in China," Wabco Vice-President Yu Sujie said.
"We forged a strategic cooperation agreement between two industry leaders with complementary strengths poised to benefit commercial vehicle manufacturers, fleet operators, and the commercial vehicle industry in China alike."
Hu Hanjie, general manager of FAW Jiefang, said the partnership helped them build even more competitive trucks for China and around the globe.
"The company's high-performance braking systems and other world-class technologies represent real differentiation in the markets FAW Jiefang serves."