Green paradise
Share - WeChat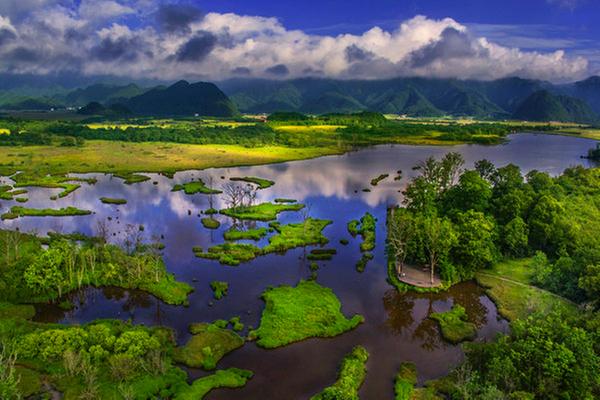 Shennongjia's well-preserved natural beauty recently earned it the privilege of hosting the first China Cultural and Natural Heritage Day and a world natural heritage conference on June 10. [Photo by Yang Feiyue/China Daily]
It is practically a world surrounded by green. And it is cool during our visit in early June, with its green mountains and gurgling rivers covered by a mist.
Shennongjia, in the western part of Hubei province, in central China, has long been known for its pristine environment, diverse landscapes and wildlife. It not only has magnificent peaks that stand more than 3,000 meters above sea level, but also grand and quiet valleys.
Here, geologists have found strata from the past one billion years and call the region a museum, says Li Faping, a senior official in Shennongjia.
At the same time, waterfalls, rivers and lakes have given rise to an impressive cave system underground.
Its well-preserved natural beauty recently earned Shennongjia the privilege of hosting the first China Cultural and Natural Heritage Day and a world natural heritage conference on June 10.
The event was jointly hosted by the Ministry of Housing and Urban-Rural Construction and the Hubei government.
Meanwhile, the State Council has penciled in every second Tuesday of June as heritage day from this year to raise public awareness about natural landscapes, history and culture protection.
Most Popular