UAE's Emirates upgrades services to Beijing, Shanghai
Share - WeChat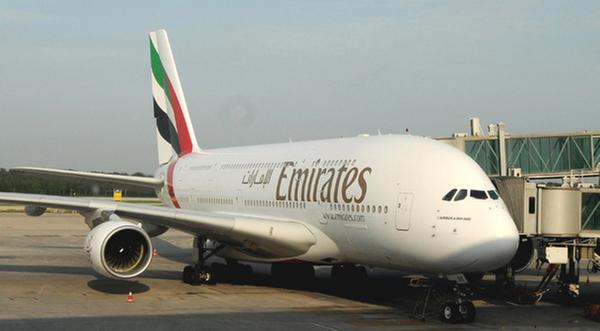 An A380 passenger plane of the United Arab Emirates (UAE) arrives at the Capital International Airport in Beijing, August 1, 2010. [Photo/Xinhua]
DUBAI - United Arab Emirates' (UAE) Emirates Airline said Monday in an e-mailed statement that it will provide from July 1 onward an all-A380 service on its Beijing and Shanghai services, replacing the current Boeing 777-300ER operations.
The Dubai government-controlled airline said the move will increase capacity to both Beijing and Shanghai, "offering Emirates passengers even more seamless A380-to-A380 connections between the two Chinese cities and over 30 international points."
This upgrade strengthens Emirates' overall mainland China offering, which also includes services to Guangzhou, Yinchuan and Zhengzhou, said the carrier.
The additional seats on the routes will support more business and leisure travel departing from and arriving in China, while offering passengers an exceptional global travel experience.
The Emirates A380 "Superjumbo" offers up to 519 seats in a three class configuration on Chinese routes. Earlier last month, Emirates Airline Chairman and CEO Sheikh Ahmed Bin Saeed Al-Maktoum said the carrier aims to expand its network in China within the next 12 months.
"We are looking at the Chinese market to expand our operations there as we are convinced of China's growth prospects in relation to passenger demand," said Sheikh Ahmed.
According to the official Dubai Tourism authority, among Dubai's top 20 source markets for inbound tourism during the first three months of 2017, "China continued to top the growth trajectory charts with unparalleled 64 percent increase over the first quarter in 2016, delivering 230,000 tourists."
Since the end of 2016, Chinese tourists can obtain a "visa on arrival" at UAE international airports.