AlphaGo beats top Go player in first of three games
Share - WeChat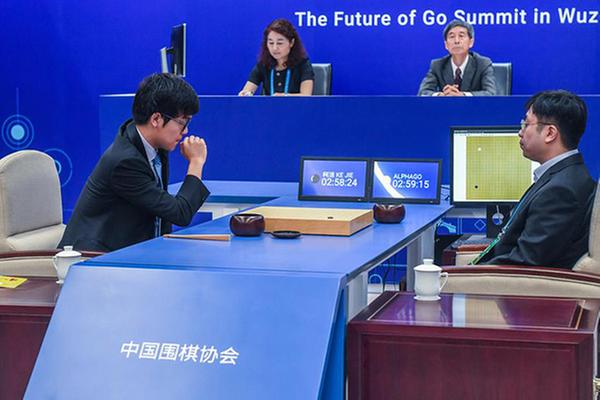 Ke Jie (left) plays against Google's AlfphaGo in Wuzhen, East China's Zhejiang province, on May 23, 2017. [Photo/VCG]
Google's AlphaGo prevailed in the first game out of three against Ke Jie, the world's No 1 Go player on Tuesday.
The victory seems to further underline that AlphaGo is virtually unbeatable in the ancient board game. Go was previously thought as being beyond the reach of algorithms due to its notorious complexity, but artificial intelligence has made major progress in self-learning.
Ke, who holds multiple world titles, played black in the first game, with AlphaGo taking the white stones. During the competition, Ke looked as if he was feeling a mounting pressure, with strong expressions and fidgeting, when pondering his next moves against AlphaGo.
The competitors will play two more games, one on Thursday and Saturday. The winner of the match will win $1.5 million.
This is the latest showdown between elite human Go players and AlphaGo, which defeated South Korean Go master Lee Se-dol 4-1 at a match in March 2016.