Belt and Road expected to propel Southeast Asia tech sector
Share - WeChat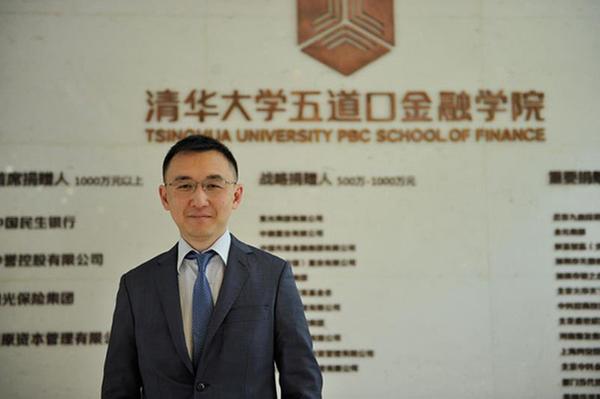 Liew Weihan, CEO of Mainspring Technology Ltd, answers questions right before the opening ceremony of the Tsinghua PBCSF Belt and Road EMBA Program for Southeast Asia on May 11, 2017 in Beijing. [Photo provided to chinadaily.com.cn]
In response to the Belt and Road Initiative, technology and funds from China will help Southeast Asia develop its own mobile internet sector, said Liew Weihan, CEO of Mainspring Technology Ltd, an online media company based in Jakarta, Indonesia.
"The next decade will be a golden era for the internet in Southeast Asia, most notably Indonesia, Malaysia, Vietnam and the Philippines," predicted the Malaysian-Chinese in an email reply to chinadaily.com.cn on Thursday. He started up his own business in 2012 in Indonesia, the world's fourth most populous country with 260 million people, after working three years with venture investor Nokia Growth Partners in China, four years with Microsoft and three years with Boston Consulting Group.
He explained that as mobile internet penetration and GDP per capita increase, Southeast Asia, like China before it, will see a proliferation of internet-based services that disrupt consumer industries as diverse as finance, shopping, automotive, media and entertainment.
The number of internet users in Indonesia just surpassed 100 million people in 2017 and is expected to double over the next five to 10 years, according to Liew.
World Bank predicted Indonesian GDP in 2016 to grow by 5.1 percent year-on-year from $862 billion in 2015 and will grow by 5.3 percent in 2017, according to indonesia-investments.com. Accounting firm Deloitte also predicted in an investment guild released in March that the country's economy will grow by an average of 5.2 percent in the next five years.
Liew is among the early birds who know there are big worms in the internet sector in Southeast Asia. He tapped the Indonesian market with a web game and later moved to news aggregation. His company's BaBe news app, similar to China's Toutiao, has been downloaded more than 10 million times in Indonesia and Malaysia. Mainspring Technology gained its Round A and Round B financing of tens of millions of dollars from China-based venture capital including the Gobi Fund and Fosun Kinzon in 2013 and 2014.
"We are a direct beneficiary of the Belt and Road Initiative as our technology, capital, and experience are all from China," Liew told chinadaily.com.cn on May 11at Tsinghua University in Beijing.
Likewise, the initiative will propel the growth of the entire internet sector across Southeast Asia in three ways, Liew said.
He said the initiative can help bridge the gap between Chinese technology developers and local companies in Southeast Asia that can apply these technologies to the needs of each local market. Liew added that the Chinese internet industry has made tremendous technological strides in the past two decades, producing not just local giants but a vibrant ecosystem of startups building a leading edge and world class technology.
The initiative will help with financing needs, not just through State-owned investment funds such as the Silk Road Fund, but also by giving more exposure to fast growing Southeast Asian startups and markets to Chinese and global investors, adding that the actual amount of venture capital available to Southeast Asian startups is miniscule compared to that of Silicon Valley and Beijing.
Many Southeast Asian countries are perpetually trying to catch up on basic internet infrastructure, as the problem is especially acute in large archipelago countries with widely dispersed populations not connected by land. The initiative can help accelerate the development of such basic infrastructure and facilitate the spread of internet access to small towns and rural areas, where more than half the population still resides, he said.
While the picture for the sector is rosy and more Chinese tech companies are willing to join the bandwagon, talent might be a key challenge facing these companies.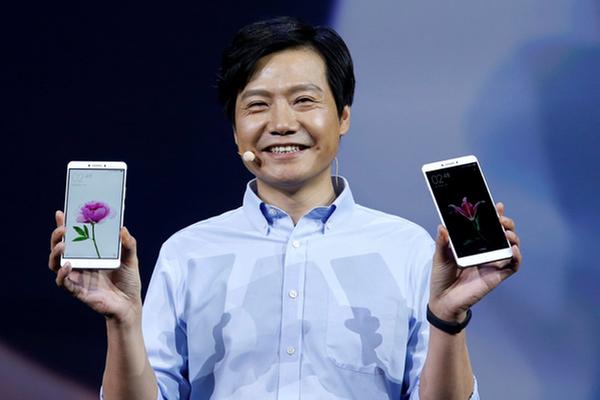 Lei Jun, founder and CEO of China's mobile company Xiaomi, shows its new model Xiaomi Mi Max at its launching ceremony in Beijing, May 10, 2016. [Photo/Agencies]
Any company planning to do business beyond the home market should have a large pool of international talent and deep knowledge of local culture, according to Lei Jun, founder of Xiaomi.
In a written statement on Tuesday to chinadaily.com.cn, Lei said Xiaomi relies on local partners in many countries to co-develop products that meet local needs.
Although Xiaomi initially gained fame worldwide for its online sales model of its smartphones and always labeled itself as an internet company, Xiaomi set up a plant in Indonesia with three local companies to manufacture smartphones in February. However, in China, Xiaomi does not manufacture smartphones itself and claims it does not depend on hardware for profits as it generates revenue from apps imbedded on devices it sells.
Lei shared little on the company's strategy in Indonesia, a market it began tapping as early as August 2014, but said Xiaomi's products, services and business models are a match for the Southeast Asian market.
Xiaomi's Southeast Asia Director Shi Yan said in February that the company would work with Indonesian software developers to provide better experience to local Mi fans. The company has set up 21 Mi fan clubs in the country.
However, Shi did not disclose much to chinadaily.com.cn as Xiaomi was "still in the early stage of exploration in this regard."
Lei, also a member of the National People's Congress of China, proposed in March that Chinese companies should take advantage of the Belt and Road Initiative to tap foreign markets.
Liew of MainSpring Technology, agreed with Lei on tapping local talent in Southeast Asia and suggested that companies work out a win-win model based on pooling of capital and technology and a joint understanding of market demands to avoid mistakes that global technology multinational companies have made in China.
He added that the workforce in Southeast Asia is young, hard working and talented but relatively less experienced in deep technology and engineering.
"The Belt and Road Initiative's goal to train 5,000 foreign scientists and managers will help kick-start the process of pooling technology, expertise and talent," Liew said.