Dairy major Feihe plans HK IPO
Share - WeChat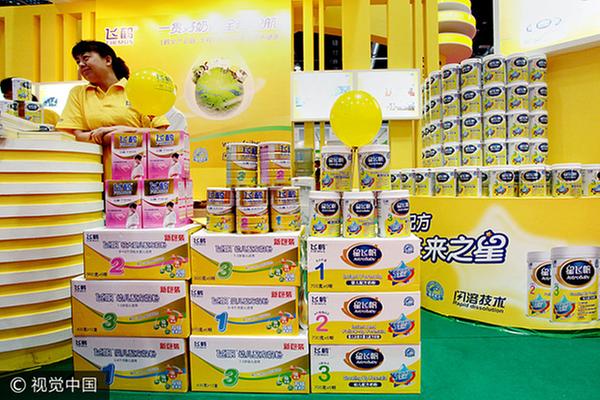 Feihe's products show at an expo in Beijing, July 31, 2010. [Photo/VCG]
Infant formula and milk powder producer China Feihe Ltd said it plans to make its initial public offering in Hong Kong.
The firm did not disclose other details like the size of the planned issue and the date.
Feihe has been a privately held enterprise for four years now. It delisted from the New York Stock Exchange in 2013.
Feihe has 16.9 percent market share among domestic dairy brands. It grew strongly last year with a net profit of 406 million yuan ($59.7 million) on a sales revenue of 3.72 billion yuan.
In the first quarter of this year, sales of baby formula grew 34 percent year-on-year in the domestic market, while high-end products grew 191 percent.
Cai Fangliang, president of Feihe, said the company's goal for this year is to research and develop formula for infants and toddlers.
High-end dairy has been driving Feihe's growth in recent years.
In 2014, its top-end dairy revenue was 987 million yuan, accounting for 27.6 percent of total revenue. In 2015, the corresponding figures were 1.29 billion yuan (36 percent); and in 2016, 1.59 billion yuan (42.6 percent).
In the first quarter of this year, high-end dairy formula sales surged 191 percent year-on-year. The firm ended production of its two lower-end milk formula in 2014.
The domestic baby formula market has been sluggish due to weakening trust of Chinese consumers in local products. Industry-wide sales growth of baby and toddler milk formula declined from 16.67 percent in 2013 to 4.29 percent in 2015.
In 2016, the Chinese milk powder industry recorded its first negative growth, down 1 percent year-on-year.
For its part, Feihe is facing challenges due to high dependence on third-party dealers.
The majority of its products are sold through wholesale dealers. The performance of these dealers is key to its future growth.
By the end of 2016, Feihe had more than 1,139 dealers and more than 50,000 retail points nationwide.
Their sales accounted for 83 percent, 78.4 percent and 77.6 percent of total revenue in 2014, 2015 and 2016, respectively.