SSPASS launched NAT64 to help Chinese iOS app developers
Share - WeChat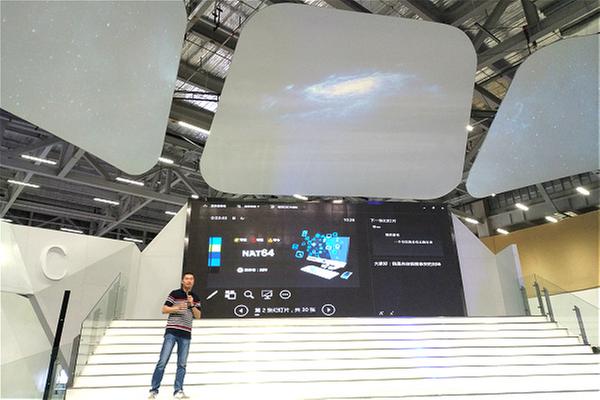 Liu Kun, chief technology officer of cloud service provider SSPASS, introduces the company's NAT64 at a press conference in Langfang, Hebei province, on May 19, 2017. [Photo by Zhu Lingqing/chinadaily.com.cn]
Domestic cloud service provider Beijing SSPASS Network Technology Co Ltd recently launched the NAT64, an IPv6 transition mechanism, to help Chinese iOS app developers update their code to support iOS App Store's IPv6-only networks. The move was made on Friday.
All apps submitted to Apple's iOS App Store have been required to support IPv6-only networks since June last year.
IPv6, the latest version of the Internet Protocol, provides an identification and location system for computers on networks, and routes traffic across the internet.
Compared to the IPv4, the first publicly used version of the Internet Protocol, IPv6 has a larger address space.
As the two protocols are not interoperable, for apps with IPv4 addresses, NAT64 can act as a translator between IPv4 and IPv6 to help them get approved by the iOS App Store.
"SSPASS is the first public cloud service provider which launched NAT64 in China," Liu Kun, the company's Chief Technology Officer, said at a press conference in Langfang, Hebei province, on Friday.
"In general, there are three ways to facilitate communication between IPv6 and IPv4, among which NAT64 is the most cost-effective way.
"We will offer this service to all users for free."
Liu also said IPv6 was superseding IPv4 as the latter's addresses were almost exhausted.
"IPv6 is the future," he said.
"With IPv6, every application can be assigned with an IP address, which enables the internet of things."
China will officially deploy and build the IPv6 address project this year, boosting the development of a new generation of information technology, including the internet of things, the internet of vehicles and artificial intelligence, according to a report by Economic Information Daily.