Tech giant builds intelligence platform for smart home use
Share - WeChat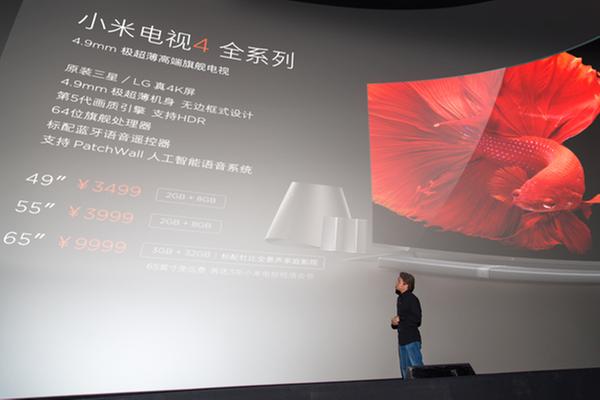 Wang Chuan, co-founder of Xiaomi Corp, introduces the latest Mi TV 4 at a product launch in Beijing on May 18. [Photo provided to chinadaily.com.cn]
Chinese tech giant Xiaomi Corp announced on Thursday it would build an open artificial intelligence platform for Mi TV products, with the aim of offering users a better voice control experience.
Wang Chuan, co-founder of Xiaomi Corp, said third-party developers would have free access to an open voice platform and would be able to connect the Mi TV, with the help of the open platform. He added Mi TV had the ability to voice-control other household third-party devices, such as setting alarms and playing music via voice commands.
"Once connected to Wi-Fi, third-party devices will be able to have access to our system," he said.
"We want to build an open platform, allowing users to voice-control household smart devices of different brands."
Wang said smart TVs would also emerge as a key part of smart home use in the future.
"We will attract more innovative enterprises to connect to our system, which will enrich our functions and offer better user experiences," he said.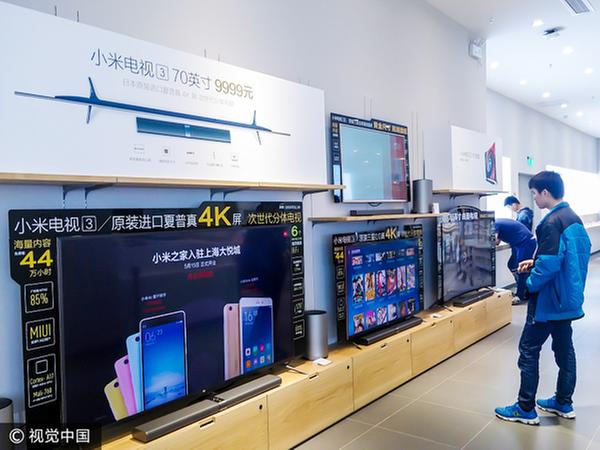 Mi TVs on display at a Xiaomi store in Shanghai. The photo was taken on May 13, 2016. [Photo/VCG]
In addition to the announcement, the company had also launched its latest TV product – the Mi TV 4 – which emerged as the firm's thinnest TV to date.
Sporting a frameless design, the new device measured to be 4.9 mm thick and was designed to be 29 percent thinner than the iPhone 7. The Mi TV will be priced from 3499 yuan ($508).
Earlier, in March, 2017, the company also launched a range of voice controlled AI televisions, which allowed users to search for their favorite movies and check the weather forecast via voice commands.
Wang said there were currently several products under its sub-brand Mi Ecosystem, which have connected to the Mi TV. These products include air purifiers, cleaning robots, rice cookers, smart lamps, air conditioners and cameras.