'Challenge' plumbs new depths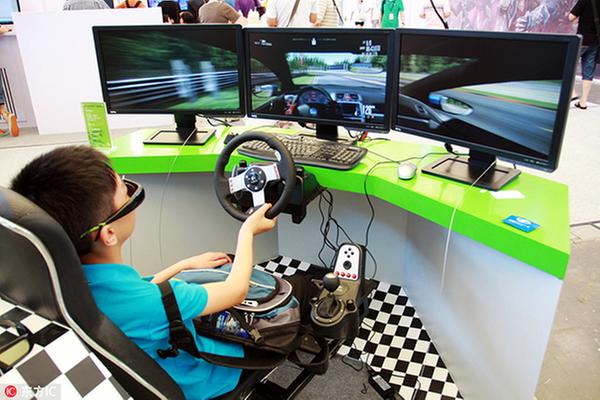 A child is playing online game during the 9th China Digital Entertainment Expo & Conference, also known as ChinaJoy 2011, in Shanghai New International Expo Center, China, July 28, 2011.[Photo/IC]
In response to the spread of the "Blue Whale Challenge", a sinister social media "game" that encourages youngsters to undertake dangerous dares and inflict self-harm, even end their lives, the Chinese internet regulator recently launched a precautionary check and scrutiny campaign along with internet companies.
The 50-day challenge, which is believed to have originated in Russia and reportedly led to 130 suicides in six months in that country, assigns a taskmaster who entices participants to complete tasks that range from listening to music to causing self-harm, and ultimately commit suicide.
The internet should facilitate people-to-people contacts and exchanges, but there are also many social butterflies in cyberspace who are unable to interact with others in the real world. The courage these people lack in real-world social interactions is what online games such as the Blue Whale Challenge seem to offer. Such games make players feel they are of value, understood and accepted.
Yet all these are illusory feelings that the games have created. Unfortunately, this means some players can become deeply addicted to such games and cannot break away.
A fast-developing society and enormous social transformations have caused social exchange discomfort among some, especially adolescents. All people, especially educators and parents, should pay enough attention to the psychological health of young people.
However, it is not only adolescents that need help in learning how to deal with the fast-changing world. For many, the internet does not inevitably bring loneliness, but loneliness increases their addiction to cyber activities.
The whole of society should work together to create a healthy internet environment and transform cyberspace into a medium for the dissemination of positive energy.
--PEOPLE'S DAILY
Most Viewed in 24 Hours
China Views