China's ZTE to build world's largest vSDM platform for Bangladeshi operator
Share - WeChat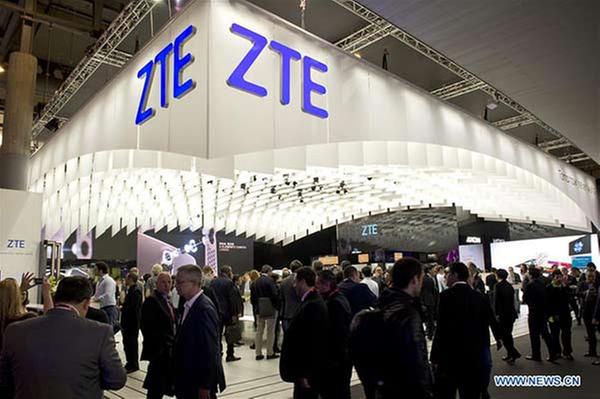 Visitors walk in front of the ZTE stand at the Mobile World Congress 2016 in Barcelona, Spain, Feb 22, 2016. [Photo/Xinhua]
DHAKA - China's ZTE will build the world's largest virtual Subscriber Data Management (vSDM) platform for Bangladesh's cellular service provider Banglalink.
Over 35 million Bangladeshi mobile users will benefit from the newly transformed network, said Banglalink in a statement received here Thursday.
ZTE is a major international provider of telecommunications, enterprise and consumer technology solutions for the Mobile Internet.
Banglalink, a subsidiary of Netherlands-based company VEON Ltd., is one of the leading digital communications service providers in Bangladesh with over 31 million subscribers.
According to the statement, vSDM will help to manage Banglalink's customer data more efficiently and increase service availability.
The upgraded network can simultaneously support 2G/3G/4G/VoWiFi/VoLTE and other high tech services, it said.
With this virtualization network, users can enjoy faster mobile broadband, video chat, multimedia conference, multimedia message and other services, said the operator.
This technology will also ensure a faster network and its seamless connectivity will help users engage with the digital world.
"Bangladeshi people are getting more data oriented in their daily lives, staying always connected is critical in today's world," Sanjay Vaghasia, chief digital officer of Banglalink, was quoted as saying in the statement.
"Our partnership with ZTE will enable us to embrace not only the digital agenda but with virtualization at an incredible pace, help us escalate faster, and increase our reach to our end customers whilst maintaining the highest standards of security," said the officer.
Vincent Liu, chief executive officer of ZTE Corporation Bangladesh LTD, said, "Digitization has become the vital part of today's world. It is a proud moment for us to partner with Banglalink and bring more people under the coverage of latest vSDM technology."