Epson pledges to keep growing in China
Share - WeChat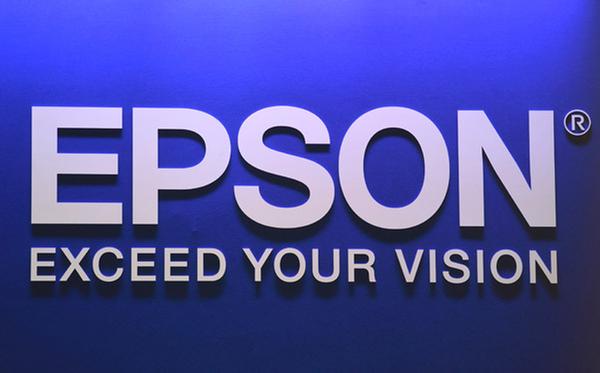 The Epson logo is seen during preparations at the CeBit computer fair, which opened its doors to the public on March 20,2017 at the fairground in Hanover, Germany, March 18, 2017. [Photo/Agencies]
Japan's Seiko Epson Corporation will continue to innovate in the fields of inkjet printers, visual communications, wearables and robotics, and sales of Epson products sustained growth in China last year.
"The cumulative sales of Epson's inkjet printers in China reached nearly 3 million units by the end of the fiscal year 2016, maintaining a growth rate of 50 percent," said Munenori Ando, the president of Epson China, at the 2017 Epson Innovation Days in Qingdao.
Its projector business has continued to rank at the top for the past six years, with its market share rising to 22.4 percent in China, while its share of scanners in the Chinese market reached 20 percent, Ando said.
Moreover, Epson's four-axis robotics accounted for 38.3 percent of the market share in China. It also announced last year it would tap into wearable devices, considering the huge potential for growth in that sector.
Ando said the company will focus on technology innovation and stick to its localization strategy this year, promoting one-stop mobile office solutions, expanding enterprise-level inkjet printers and launching AR glasses.
The company showed more than 120 types of innovative products and over 50 industry solutions, covering printers, projection equipment, robotics and wearable devices.
Epson announced its Epson 25 Corporate Vision (2016-25) to Chinese clients in April 2016, which sets out the direction it will take in the next decade.
Founded in 1942, Epson is dedicated to connecting people, things and information with its original efficient, compact and precision technologies. Its lineup ranges from inkjet printers and digital printing systems to 3LCD projectors, smart glasses, sensing systems and industrial robots.